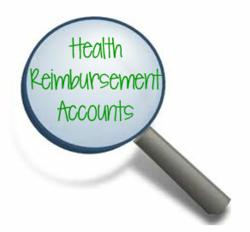 (PRWEB) August 20, 2012
Zane Benefits, which provides comprehensive and flexible alternatives to traditional employer health insurance, today published information about Health Reimbursement Accounts.
Often used interchangeably with terms such as "Health Reimbursement Arrangement", and "Medical Reimbursement Account", a HRA is essentially a plan where an employer reimburses an employee, their spouses, and dependents for medical expenses. HRAs are designed to give employees more choice and greater control over their health care coverage.
Health Reimbursement Accounts are funded solely by the employer, and cannot be funded through employee salary deductions. The employer sets the parameters for the Health Reimbursement Accounts, and unused dollars remain with the employer - they do not follow the employee to new employment.
With the guide to Health Reimbursement Accounts, readers will learn:

What is a HRA?
Health Reimbursement Accounts vs. other tax-favored health plans
Taxability of HRAs
Who can be covered under an HRA?
Readers are also eligible to download the full guide to HRAs, titled Health Reimbursement Arrangements 101.