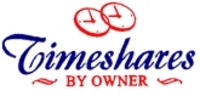 (PRWEB) August 21, 2012
The premiere timeshare resale and rental company in the world announces the availability of properties in the northeastern United States that are reserved and ready for anxious renters now! Timeshares By Owner has an inventory full of vacations from Washington D.C. to the calming serenity of the beaches in the Massachusetts Cape just waiting for that break that everyone needs.
Now is your chance to book these great vacations in anything from a one to four bedroom resort property, some of which can sleep up to ten people or more, for as little as $999 per week! The Labor Day vacation of dreams is waiting!
Where else in the world can someone visit with a 19-foot President Lincoln, read the original U.S. Constitution, take a trip back to Oz with Dorothy's ruby red slippers, and appreciate internationally acclaimed art? The attractions in Washington D.C. offer visitors world-class fun and iconic sightseeing – from the awe-inspiring monuments and memorials to family-friendly, interactive experiences – the nation's capitol is the place to see it all!
From a classic family vacation to a weekend golf or fishing getaway, or even a seaside wedding, Ocean City, Maryland is where the fun starts! Visitors are encouraged to traverse the three mile boardwalk for a family bike ride, invigorating walk or run, or take a relaxing tram ride. Indulge in the culinary delights offered there or explore the city's colorful history at the Life-Saving Station Museum and take a walking tour of the historic downtown area. From May 29th to September 2nd, enjoy some family fun at the amazing beach fireworks show, choreographed to music every Tuesday at 10:00pm. There are also light shows, concerts, movies under the stars, and Beach Olympics with sand castle contests, tug of war games, relay races, and more!
Take advantage of these fantastic opportunities at http://www.TimesharesByOwner.com or contact the Timeshares By Owner Concierge Service and negotiate that deal directly! Representatives are available to assist renters at 1-888-707-TIME(8463).
The "Niagra of Pennsylvania," Bushkill Falls is among the Keystone State's most famous scenic attractions. This unique series of eight waterfalls, nestled deep in the wooded Poconos Mountains, is accessible through an excellent network of hiking trails and bridges which afford fabulous views of the falls and the surrounding forest. Bushkill Falls is an easy drive from most anywhere in eastern Pennsylvania, the greater New York Metropolitan Area, southern New York, and all of New Jersey.
There are times when an escape is necessary – forget the worries of life, act like a kid again… Those moments call for a trip to the Cape and the eclectic, natural beauty that is distinctively Massachusetts. Between the sun-splashed beaches in Hyannis and South Lee and the wonder of Provincetown's diverse and sophisticated culture in the Berkshires, Massachusetts is practically a world unto itself.
Book now to ensure that that incredible family vacation is waiting!
These amazing destinations are not the only ones available in their inventory of pre-booked vacation deals! Take action, make no delays! These opportunities are reserved and ready for ambitious renters now! Call Timeshares By Owner at 1-888-707-TIME(8463) and take advantage of the memories just waiting to be made!
ABOUT TIMESHARES BY OWNER®
Timeshare By Owner® has been in business for over 14 years and is dedicated to helping timeshare owners sell or rent their timeshares and to helping vacationers find their perfect vacations! For more information on Advertising Platforms for motivated sellers and renters, contact Timeshares By Owner® at 888.707.TIME(8463), or email us at [email protected]