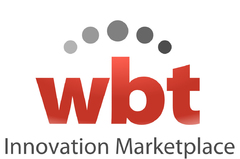 Sidebuy.com will be one of the hand-picked companies presenting at WBT 2012 Innovation Marketplace in San Diego, CA this October
Vancouver, BC (PRWEB) August 21, 2012
SideBuy.com has been accepted to present at the highly competitive, deal-driven event, World's Best Technology 2012 Innovation Marketplace (WBT2012) in San Diego, CA on Oct. 25-26, 2012. Having endured a rigorous application process and making it through a highly competitive vetting evaluation, Sidebuy will present in front of Fortune 500 licensing scouts and seasoned venture investors. Their presentation, "Structured Knowledge Aggregation From the Web" is based on their development technology, which is a huge leap in the innovation of online data aggregation and organization.
According to Reza Bashash, Sidebuy's founder and Chief Technology Officer, "this event places us among the leading ground breaking companies and it gives us invaluable time with potential investors. Having invested so much in the company ourselves, it is also an honor to receive this type of validation by being included in such a high profile technology event. "
Sidebuy.com's featured technology searches the web to collect relevant information in a very organized and effective way. The information is then ready for processing and presentation to the user. "Initially we will be using this technology to find a daily deal offered on any product/service from any merchant across North America, even if the deal is not created and listed by a certain deal site such as Groupon," says Bashash.
Bashash, who will be presenting at the event, has a masters in Advanced Computing and Internet Systems from University of London and has years of experience in developing intelligent web based programs. He is also an entrepreneur and prior to SideBuy was founder of another internet based company called NightBat.com.
According to the WBT2012 website, "All presenters are also eligible to compete for a "Innovation Marketplace Award " where investors and licensing scouts ultimately select the most promising technologies in each of the 5 designated industry sectors. Presenting technologies represent a convergence of industry sectors including Lifescience, Materials Science, Energy, Information Technology and Nano."
The selection of Sidebuy.com in this year's WBT2012 places them on a long list of innovative companies from the biotech, energy, and communications industries. According to the WBT website, the "WBT Innovation Marketplace has emerged as the nation's premier event showcasing the largest collection of vetted and mentored companies and technologies emanating from top universities, labs, research institutions, and the private sector from across the country and around the globe."
About SideBuy.com
SideBuy.com is the most comprehensive daily deal aggregator that lists all deals available in Canada, US, Australia and United Kingdom. Deals can be offered by their price, category or location. By compiling such a vast list, SideBuy can offer users up to 90% discounts from all over the web and is the most efficient way to score the best deals.