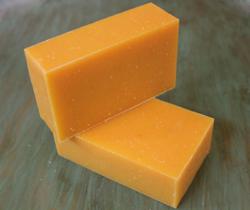 RainVictoria's Natural Essentials is an all-natural product line for skin, hair and body care that will be carried by Knotted Dreams.
Greenport, NY (PRWEB) August 20, 2012
RainVictoria's Natural Essentials, a boutique line of all-natural personal care products including botanical soap, will be available at Knotted Dreams, 471 Main Street, Greenport, on Saturday, September 1st, 2012.
RainVictoria's Natural Essentials is an all-natural product line for skin, hair and body care that will be carried by Knotted Dreams. Rain Carlson Zak has created her Natural Essentials line with a vision of offering consumers informative and solution-driven options for personal care products that are gentle to the skin. She is passionate about talking to women and men about products that are environmentally safe and free of petroleum and preservatives. Learn from her experiences, as an end consumer, on what personal care product alternatives are all about.
On Saturday September 1st, 2012 between the hours of 1:00PM and 3:00PM Knotted Dreams, located at 471 Main Street, in Greenport, is the place to be. Meet and talk to Rain Carlson Zak, the creator and entrepreneur of RainVictoria's Natural Essentials personal care line, which is environmentally safe and made with botanical ingredients. Knotted Dreams is also a great place to peruse for gift ideas and home decor accents.
Knotted Dreams, Greenport's premier gift and home décor shop, will be featuring the Natural Essentials Botanical Soaps, which are certified 85% Organic Soaps throughout the remainder of the Summer and Fall. These soaps contain natural ingredients which are grown and produced sustainably and in accordance with organic standards.
For those in the area, consider joining Knotted Dreams and Rain Carlson Zak for light refreshments while browsing through the shop. They have many gift, home décor and area rugs to suit most everyone. Knotted Dreams is open 7 days a week from 11:00AM to 5:00PM. This is a fantastic way to kick back, relax and enjoy a Saturday in the beautiful town of Greenport. For those who do not live locally Maintraditions.com is also running an online promotion, use the coupon LABOR10 to get 10% off any item on Maintraditions.com on Labor day weekend.
MainTraditions' vision is to carry items Made in the USA, keep USA based facilities up and running and purchase raw materials through US based companies. "We hope you will become part of our vision and support US industry for a better tomorrow," says Rain Carlson Zak, Founder.
MainTraditions carries eco-friendly, natural and distinctive items made in the USA. They are a Long Island, NY Based company founded in 2009. MainTraditions.com is an online boutique with a hometown touch striving to provide consumers with wild-crafted organic and natural products. Contact MainTradtions at Maintraditions.com or call them at (800)208-MAIN.