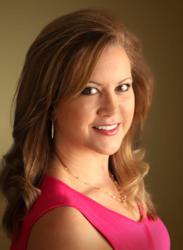 Veterans need to learn the competitive advantage that comes from developing and promoting their personal brand.
Greenwood Village, CO (PRWEB) August 21, 2012
On Saturday, August 25, international reputation management and personal branding specialist Lida Citroen will address attendees at the Women Veteran Resource Fair at the Doubletree Hilton Hotel in Greenwood Village. At 1:30pm, Citroen will share valuable tips, resources and information with attendees focused on transitioning from a military to civilian career.
"I am passionate about bringing the personal branding message -- so relevant and powerful in a corporate environment -- to veterans who have served our nation," said Lida Citroen, principal of LIDA360, a Colorado-based branding agency. Citroen's firm focuses on helping businesses and executives build powerful brands through reputation management, marketing and communications strategies, including social media.
Citroen will focus her presentation on how veterans identify their passions, skills and authentic values, then translate those assets into marketing to stand apart from their competitors and make their military experience relevant to a future employer.
For more information on the Resource Fair, visit http://www.CoWomenVeteransConference.org.