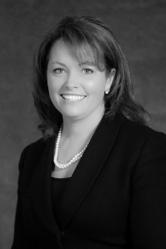 Concord/Rochester, NH (PRWEB) August 21, 2012
Diane E. Guimond has recently been promoted to Wealth Advisor in the Rochester office of Charter Trust Company. Ms. Guimond has been with Charter Trust since 2009.
Ms. Guimond received her Bachelor of Arts degree with a concentration in Business Administration from Simmons College. She successfully completed the courses of study for the American Bankers Association Trust Administration Level I, II & III with emphasis in Taxation and Estate Planning, Trust Administration and Investment Management. Ms. Guimond is currently matriculated in Boston University's – Institute of Finance studying for her Certificate in Financial Planning. She also holds the designation FLMI (Fellow, Life Management Institute).
Prior to joining Charter Trust Ms. Guimond worked in the financial services industry specifically in product design and competitive intelligence for variable and universal life insurance products. She has over ten years experience in the financial industry.
Ms. Guimond works as an active volunteer for her Alma Mater, Bishop Brady High School, as Alumni President, as well as other volunteer opportunities within the Bedford, NH community including the Make-A-Wish organization.
Charter Trust (http://www.chartertrust.com), headquartered in Concord, New Hampshire, was formed in 1984 as a New Hampshire Trust Company, chartered by the State of New Hampshire Banking Department. Charter Trust is the largest, locally owned, investment management company in Northern New England. With six offices, Charter Trust serves clients throughout the United States and abroad.