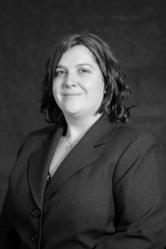 Hanover, NH (PRWEB) August 22, 2012
Lynne M.J. Ford has recently been promoted to Wealth Advisor in the Hanover office of Charter Trust Company. Ms. Ford has been with Charter Trust since 2003.
Ms. Ford received her Bachelor's degree from Rivier College. She successfully completed the courses of study for the American Bankers Association Trust Administration Level I, II & III with emphasis in Taxation and Estate Planning, Trust Administration and Investment Management.
Charter Trust, headquartered in Concord, New Hampshire, was formed in 1984 as a New Hampshire Trust Company, chartered by the State of New Hampshire Banking Department. Charter Trust is the largest, locally owned, investment management company in Northern New England. With six offices, Charter Trust serves clients throughout the United States and abroad.