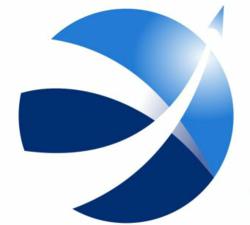 There seems to be 10 common reasons that managers present that get in their way of using employee assessments.
Lancaster, PA (PRWEB) August 22, 2012
Despite rising costs associated with bad hiring decisions and a growing bank of evidence that integrating employment assessments into employee selection reduces turnover and improves performance, many companies and their managers still object to their use.
The number of companies using employee testing grows every year, according to Success Performance Solutions founder and President Ira S Wolfe. Since 1996 Wolfe has been working with small businesses owners and managers to help them recruit, screen, select, and retain the best employees. "The number of first-time users has grown substantially every year but the resistance is still high" reports Wolfe.
Wolfe has been recording the most common objections he hears from managers and human resources. "Over fifteen years not much has changed," he says. "There seems to be 10 common reasons that managers present that get in their way of using employee assessments." A lack of time and money seem to be on everyone's list but the number one fear associated with implementing pre-employment tests still seems to be the advice management receives from legal counsel.
"We do not take adverse impact and other legal considerations lightly," warns Wolfe. "We encourage every manager to understand the risks and liabilities associated pre-employment testing." But Wolfe sees a ubiquitous lack of knowledge during the decision process based on inaccuracies and falsehoods surrounding the role, efficacy, and defensibility of employee assessments.
The new white paper "10 Reasons Managers Fear Pre-Employment Tests," which includes responses and explanations to each of the ten most common fears, is available for immediate download at http://www.successperformancesolutions.com/dev/10-reasons-hiring-managers-fear-employment-tests/
About Success Performance Solutions
Success Performance Solutions is a leading provider of employment testing, leadership tests and evaluations, and applicant tracking software for small business. Established in 1996, Success Performance Solutions consistently differentiates itself from the competition with exceptional customer service and its proprietary CriteriaOne® Whole Person Approach. From the small mom-and-pop business to companies with up to 5,000 employees, we deliver best practice solutions and prompt, courteous, and reliable service. And our founder and president Ira S Wolfe is recognized as one of the industry thought leaders in employee assessment and workforce trends.