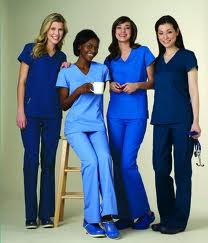 Happy Students!
Lampasas, TX (PRWEB) August 21, 2012
In a tight job market, certifications separate the successful applicants from those who don't get the job. Texas Academy of Career Training is offering a training and certification course for Nurse Aide (CNA) at the Lampasas County Higher Education Center.
"We are so fortunate to have a partner like LCHEC that is offering our community such easy access to the training they need to be successful." said Holly Arbuckle TexACT director.
Day Classes are offered Monday through Friday from 9:00 am to 3:00 pm for one month. Student will then take their certification test offered by NACES, the Nurse Aide Certification Board. Jobs as a CNA are plentiful throughout the area, either in nursing homes, hospitals or doctor's offices.
"Anyone interested in Nursing or any hands-on health care field is advised to start as a Nurse Aide," Arbuckle said. " Learning the skills necessary to be successful in health care will put an applicant at the head of the line for jobs."
The job market for Nurse Aide s is expected to grow in Texas by over 20% in the next few years. Many people start as a Nurse Aide and then move on to other occupations within the health care field.
"Open the newspaper wherever you are, the chances are very good you will see multiple ads for Nurse Aides," said Arbuckle. "You want to work in health care? This is where you start!"
Classes start on August 23rd at LCHEC, 208 Avenue B in Lampasas. Registration and information is available at (512)556-8226. TexACT accepts MyCAA and has a very easy payment plan.