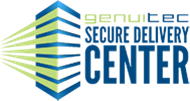 For the first time IT managers will gain control of open source as it already exists in the enterprise.
(PRWEB) August 21, 2012
Genuitec, LLC, the leader in enterprise open source management, has a webinar planned to show off its newest Eclipse management technology, Secure Delivery Center 2012 (SDC). Enterprise IT administrators can breathe a little easier by taking charge of existing open source software within their companies while avoiding the challenges of understanding each unique configuration, version used, and security around software projects (not to mention legal issues). With drag-n-drop ease, simple policy questions about open source governance in the enterprise, and the ability to create an App Store of proprietary and sanctioned Eclipse software; for the first time IT managers will gain control of open source as it exists already in the enterprise.
Who: Tim Webb, project manager for SDC
What: Create a Marketplace or App Store while taking control of enterprise wide Eclipse installations
When: Thursday, August 23 at 12:00PM EDT (16:00 UTC)
Where: https://www2.gotomeeting.com/register/575315314
(Please sign in a few minutes early to make sure GoToMeeting is configured properly on your machine).
SDC is designed to operate behind a firewall and allows IT managers and project leads to distribute tooling (with customizable, easily-consumed installers) to each project team.
SDC has many new features including:
1. Deliver On-Demand to existing Eclipse Installations
2. Deliver custom Secure Marketplace catalogs behind the firewall
3. Delegate administrative rights with Delivery Groups
4. Archive and recover history IDE packages with Snapshots
5. Assign Authentication Levels for Packages & Groups
6. Extend with External Authentication to your existing enterprise services
7. Optimize network connected installers for your enterprise
8. Include arbitrary files in automated workspace configuration
9. Deliver end-user notifications and messaging seamlessly
10. Java 1.7 support
Details for each can be found here: http://ow.ly/cDUfv
Secure Delivery Center is ready out-of-the-box for installation, and it requires only a few, easy questions answered about company policies and software governance before acting as an inside-the-firewall Eclipse and MyEclipse management tool.
Granularity in its reporting give a clear and concise understanding of how Eclipse or MyEclipse is used, what tool stacks and versions work the best on each project, and which configurations are successful in project development.
SDC starts at only about $45 per developer. Contact sales(at)genuitec(dot)com for more details.
About Genuitec
With year-over-year growth since the company was founded in 1997, Genuitec continues to expand by offering superior products to enterprises at value-driven prices. Its products are used by 17,000 global enterprises including 80 percent of Fortune 500 companies. Genuitec's support forums are a vibrant community where users engage with staff to answer any number of technical needs. Genuitec is constantly evaluating market opportunities for new areas of growth, and has launched a new product in each of the last 4 years. As a fully-distributed work force, the company maintains a low overhead, yet attracts the most talented software developers with its flexible employment options.
Genuitec is based in Flower Mound, Texas and is founding member of the Eclipse Foundation along with IBM, Intel and HP.