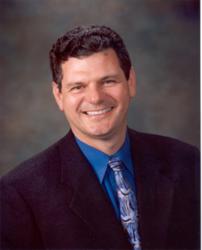 Today's consumer is very savvy with online media and expects us to provide a website. It is a way of visiting our office without physically being here.
Dana Point, CA (PRWEB) August 21, 2012
Family and cosmetic dentist, Dr. Frank Godino has announced the launch of a new, patient-focused website created by dental website design leader, ProSites, Inc. Dr. Godino's practice is utilizing the website to educate the community on the health risks of sleep apnea as well as other oral health topics. The website includes a list of common sleep apnea symptoms, a description of our Dana Point sleep apnea treatment, and a frequently asked questions page to address common concerns on topics ranging from oral hygiene to difficult dental procedures.
"From visiting the website, a current patient can stay well informed about the office and procedures we do. They may also review a procedure that was initially treatment planned in case there are any remaining questions. Also, it is a way of remaining in contact with our office such as making appointment requests. Prospective patients can learn not only about specific procedures, but the office in general. They can view our office personnel or examples of some of our work, to see if they feel comfortable becoming a patient of ours," said Dr. Godino.
The website possesses interactive attributes including educational videos and a free Smile Gallery feature to help patients make better informed decisions about their oral health. Current and prospective patients now have access to information about the doctor, helpful dental links, before and after photos of dental procedures, and other informative content when they visit the website. Some of the services offered by Dr. Godino and his team include:
Cosmetic Dentistry
Family Dentistry
Sleep Apnea Treatment
Dental Restorations
The website also utilizes extensive search engine optimization techniques to reach patients and local consumers who are searching for relevant information about cosmetic dentistry in Dana Point.
"Today's consumer is very savvy with online media and expects us to provide a website. It is a way of visiting our office without physically being here. Also, communication between us and patients may be facilitated as it has become a way of life for us to communicate through mobile media. Our website is also optimized for mobile devices," said Dr. Godino.
About Frank Godino, DMD:
Dr. Frank Godino received his Doctor of Dental Medicine degree from Fairleigh Dickinson University School of Dentistry, New Jersey, in 1982. Upon graduation, he served three years as a Lieutenant in the US Naval Dental Corps and another two and a half years in private practice in Princeton, New Jersey. He then moved back to California in 1986, where he purchased and settled into practice at Dana Niguel Dental in Dana Point, CA. Dr. Godino is a member of the following professional associations: American Academy of Cosmetic Dentistry, American Academy of Dental Sleep Medicine, American Dental Association, California Dental Association, and Orange County Dental Association. He is also involved with the Dana Point Chamber of Commerce, Spear Study Club, ITI Study Club, and Cutting Edge Dentistry of Orange County. For more information on Dr. Frank Godino and his team, please visit their website at drfrankgodino.com.