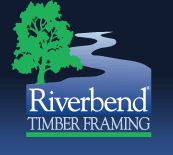 Meridian, ID (PRWEB) August 21, 2012
As the summer season winds down, Riverbend has once again expanded their diverse portfolio with another new design concept. The company has introduced a wide range of architectural styles this summer, and this newest design will join the collection of French Country inspired concepts unveiled.
This unique design is just the starting point in a project's road to customization. Each client has the ability to adapt this concept to meet their desired size, roof style, and timber frame structure.
The country themes of this custom design concept features a heavily accented timber frame entry, windows and dormers of varying sizes, and plenty of outdoor living space. The pergola covered courtyard adjacent to the entryway provides secluded and quiet interaction with the land. This concept may be French country inspired, but its unique design could easily be adapted to fit a client's location.
The two-level design concept features a large master suite, sectioned off from the rest of the main level. While an upstairs loft reveals two more bedrooms and a spacious art studio over the garage. At 3,000 square feet, the Hickory Lakes provides connections with the outdoors through the home's interior timber and exterior living spaces.
View the latest Riverbend Design Concepts, and more at: http://www.riverbendtf.com/floorplans.html.
###
PFB Custom Homes Group, a wholly owned subsidiary of PFB Corporation, is the parent company of Riverbend Timber Framing, PrecisionCraft Log & Timber Homes, and Point Zero Homes.
Riverbend is a manufacturer of custom traditional timber frame homes. Using traditional timber frame designs and an integrated energy efficient building system, Riverbend's homes are built to last. With 30 years of experience, Riverbend creates inspiring homes that match each client's unique lifestyle, architectural preference and budget.