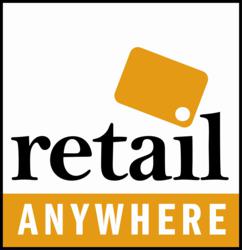 Expansion has been a success thus far!
Paso Robles, CA (PRWEB) August 22, 2012
Retail Anywhere, a leading provider of point of sale and cloud-based retail management systems for midsize retailers, today announced specialty retailer Kaboom Fireworks of Ontario, Canada selected Retail Anywhere POS to meet their seasonal and year-round point of sale needs. Retail Anywhere provided Kaboom with a new POS solution that includes full integration into their simultaneously acquired cloud-based retail ERP solution from NetSuite.
Kaboom manufactures, distributes, and retails fireworks and related novelties, and is one of few large players in the Canadian Fireworks market. Kaboom has been actively seeking an integrated retail, wholesale, and eCommerce management solution for the past few years, but their largely seasonal business model made it difficult to find a solution that offered the full functionality they needed at a competitive price they wanted.
With plans to expand retail operations, Kaboom needed to replace their POS and retail ERP solution. They were looking for a solution with low up-front costs and the ability to grow with them. After an extensive search, Kaboom selected Retail Anywhere to provide them with a POS solution to meet their specialty retail and business needs.
Kaboom needed a POS that would help them improve inventory management capabilities with the ability to measure in-stock status and sales trends in real-time, develop better relationships with customers and assess their shopping trends, track marketing and promotions initiatives and measure their results, simplify the POS training process for seasonal staff, minimize the need for troubleshooting store-level POS issues, and integrate with payment processing to avoid manual entry and errors on credit/debit terminals while minimizing customer checkout times.
Retail Anywhere POS was implemented as Kaboom expanded from 8 to 19 retail locations, with a goal of having the new stores and systems ready in time for the specialty retailer's busiest season of 2012 in early May. After meeting the deadline for implementation, Ryan Butkowsky, General Manager for Kaboom, was excited to say "expansion has been a success thus far!"
Retail Anywhere POS with complete integration to NetSuite's cloud-based retail ERP solution provides Kaboom with a multi-channel retail management suite that meets their specialty retail needs for retail, wholesale, and eCommerce. Retail Anywhere also met Kaboom's high seasonal demands and provides them with the ability to easily expand into more locations as they achieve their growth plans. With Retail Anywhere POS and NetSuite ERP, Kaboom is now benefiting from "a seamless integration with NetSuite, which significantly improved our inventory management and demand forecasting capabilities and our ability to maintain close relationships with our customers and evaluate their behaviors," according to Butkowsky.
"It is really rewarding to give a retailer the tools they need and watch them grow," said Retail Anywhere CEO, Branden Jenkins. "We look forward to watching them light the sparklers and celebrate new store openings for many years to come."
About Retail Anywhere
Retail Anywhere delivers an end-to-end, multi-channel retail management system for midsize retailers designed to improve profitability and deliver enhanced customer service. Integrated with NetSuite's cloud-based ERP, Retail Anywhere's solution offering includes POS, merchandise management, eCommerce, financials, CRM, business intelligence, warehouse management, and mobile applications. With more than 28 years of experience, Retail Anywhere provides a complete solution with software, hardware, and services including a Software as a Service (SaaS) delivery model with low monthly fees and reduced upfront costs. For more information, please visit http://www.RetailAnywhere.com.
About Kaboom Fireworks
Kaboom has re-invented the Canadian fireworks industry with the development of the most prolific fireworks business the country has to offer. Through retail, wholesale, and e-commerce channels, Kaboom has been distributing premium brand fireworks to consumers and retailers across Canada for the last 23 years and are best known for their brand, product quality and best-in-class customer service and expertise. For more information and to shop online, please visit http://www.KABOOM.com.
###