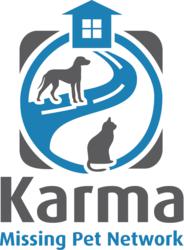 (PRWEB) August 22, 2012
When software engineer Ryan Vinson began volunteering at his local animal rescue center and started to notice the sheer volume of missing pet signs posted in his native Los Angeles, he made a fateful decision to do something to help people and pets looking to reunite. The result was a powerful iPhone app launched a few months ago –an app that's already attracted a sizable number of users thanks to its convenient GPS-enhanced functionality and free availability. Now, Vinson has taken the possibilities of modern pet recovery even further by developing a website to extend and enhance his application's abilities.
KarmaMissingPetNetwork.com, which is still undergoing development to ensure an optimal user experience, has nevertheless gone live, with the site's core capabilities ironed out and ready for action. Users can quickly and easily upload information about a pet they've lost –or one they've found. With a few clicks of the mouse and basic information, visitors can also search the site to see if an animal companion of theirs has been listed –and to start the recovery process. Powerful filters making searching effective, and the site's use of GPS-assisted location tracking means users can attach critical location information when posting a pet or searching for a missing one. An emphasis on images, which are crucial for identifying animals and which contribute to a more convenient user experience, distinguishes the site.
Also setting the site apart from other avenues of pet recovery is its innovative back-end, which crawls pet listings from other sites and grabs data from social media hubs like Facebook and Twitter to create a one-stop spot on the web for pet owners and those who've found lost animals. Users themselves are an important part of the site's ability to serve the best information possible: options for reporting whether individual entries are relevant weed out poor data and help make the service more reliable. While connecting with others in the community who may have found or may be missing a pet has, in the past, been a cumbersome challenge with often poor results, KarmaMissingPetNetwork.com translates the possibilities of today's technology to make these important tasks easy and achievable.
From the importance of giving sick or disabled pets their medication to the profound sense of loss that many pet owners feel when an animal companion is missing, there's a lot of worry and sadness attached to losing a pet. Finding one without knowing where its home may be can also cause a great deal of stress. Now, thanks to the KarmaMissingPetNetwork.com app and it's newly-launched website, those on either side of this fence can take advantage of smart modern tools to make the search easier –and to make sure pets are reunited with their owners. While some people may still post the occasional sign on local cork boards or light poles, the developers at KarmaMissingPetNetwork.com are hoping their ingenious service will help move this common problem –and common heartache-- into the realm of the easily solvable.
About Karma Missing Pet Network
With only a few months of operation, the network has grown to attract many new users and incorporate data from an array of relevant websites. The network is available via a free iPhone app and the newly-launched http://www.KarmaMissingPetNetwork.com.