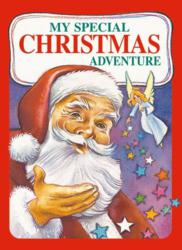 We have been very fortunate to work with brands like Disney, and Nickelodeon, and plan to continue to add new partners that further expand our product range
Sydney, New South Wales (PRWEB) August 22, 2012
Identity Direct, Australia's leading online personalised gifts website continues to grow strong relationships with some of the biggest children's brands in the world including Disney. This allows Identity Direct to bring personalised gifts featuring characters children love to the world this Christmas.
Identity Direct have offered great personalised products over the last 20 years, and because of this have been able to secure strong relationships with brands such as Disney, Marvel, Nickelodeon and Sesame Street. "These relationships allow us to expand and improve our product range so we can offer some truly great products featuring characters that we know children love" says Linda Greene, founder of Identity Direct. "We have been very fortunate to work with brands like Disney, and Nickelodeon, and plan to continue to add new partners that further expand our product range".
Not only do Identity Direct have strong partnerships with brands, but also with other retailers. Greene states that "this allows us to continue spreading the reach of our personalised gifts". Some retail partners include Harvey Norman, Ezibuy & Deals Direct, and as with their licensed partners, Identity Direct are always looking for new ways to make it easier for people to discover their products.
Identity Direct stock a massive range of personalised gifts including personalised Christmas books, labels, lunch boxes and more. "Our products come in a range of designs including those of our licensed brands and our own creations" says Greene. "All orders are individually personalised after customers place their order making each and every product unique."
About Identity Direct
Identity Direct is the world's leading supplier of personalised children's gifts. We create products that bring magical, memorable moments that will live in the hearts and minds of you and your children forever. All our products are individually personalised for you and, having been in business since 1992, we're experts in personalisation. We appreciate the joy our products bring you and we take seriously our responsibility to provide you with great quality products, matched with unrivalled value and superior service. We're also partners with some of the biggest children's brands in the world – including Disney, Marvel, Sesame Street and Nickelodeon. These partnerships let us combine the uniqueness of personalised gifts with the magic of your children's favourite characters. If unique, memorable and magical is what you're looking for in a gift, we can help!