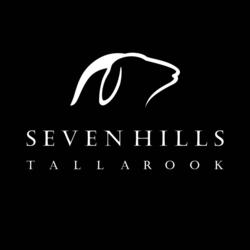 We just want people to come and have a holiday how they want it
Melbourne, Victoria (PRWEB) August 23, 2012
Seven Hills Tallarook is a large 600 acre rural property in Tallarook, Victoria. Originally opening in 2007 as a goat farm, Seven Hills has now expanded to include student courses, training, and farm stay experiences. "Farm Stay is a great form of accommodation for anyone looking for time away from the hustle and bustle of the city" states owner, and hands-on operator Taylan Atar.
Seven Hills Farm Stay offers a range of accommodation options including the Seven Hills Homestead, Seven Hills Bed & Breakfast, Seven Hills Cottage, and Seven Hills camping. Regardless of budget, there is somewhere for you to relax and unwind at Seven Hills Tallarook. Atar understands the importance of getting away from the city and just relaxing. Having run a successful telecommunications company for many years, Atar and his wife Megan moved into the countryside and established Seven Hills Tallarook to escape from the hectic city life.
Since then, they have converted and expanded Seven Hills to include areas catering for large groups, and families, as well as couples looking for a private getaway. "Our range of rural getaway options means that anyone can come and enjoy themselves at Seven Hills" says Atar. "Whether you want to come out and simply relax in the sun, enjoy nature, or partake in a full farm experience, Seven Hills has got something for you".
Seven Hills Tallarook is not only an exclusive countryside retreat, but also farms award winning goat meat on the 600 acres of land. "Guests at Seven Hills can enjoy some world class recipes featuring goat meat farmed on site". "We are very proud of the way our animals are raised and have been a proud finalist of the Delicious Produce Awards in 2010, 2011, and 2012" Atar says. "Our farm uses sustainable energy harnessed from wind and solar power, and water captured from underground springs and natural stream systems which further adds to the farm experience".
"We just want people to come and have a holiday how they want it" says Atar. "Treat Seven Hills like a home away from home, and enjoy the country atmosphere". "For those who are wanting to get really immersed in the outdoors we have everything from quad bike riding, skeet shooting, and fishing to bonfires, nature walks and animal feeding"
About Seven Hills Tallarook
Seven Hills Tallarook use sustainable energy to produce their own electricity harnessing wind and solar power. Their pristine water comes from captured rainwater, underground bores and natural river systems. The animals roam freely in 20 to 40 acre paddocks.
Each paddock is equipped with shelter to protect the animals from the elements. They are fed a rich diet of Pellets which are readily available on demand and are hand fed fresh fodder 3 times a week that is delicately sprouted in our own fodder factory.
Seven Hills Tallarook's key strengths lie in the ability to produce their own product from "paddock to plate". They guarantee both quality and consistency without compromise. They recognise that the biggest concern in the foodservice Industry is supply and consistency and that customers want to be reassured that their goat meat supplier provides a product that is of the same quality and standard every time.