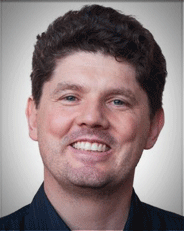 The best way to be successful is to follow in the footsteps of someone who is already successful and this trial makes it very easy.
Scottsdale, AZ (PRWEB) August 20, 2012
Job Crusher Reloaded has finally been released amidst a lot of buzz online, especially amongst those who want to build an online business they can run from anywhere.
The course is the creation of Bill McIntosh and Eric Louviere, who together say they have generated over $50 million dollars in sales. Both McIntosh and Louviere have over 20 years of experience in creating and running successful online businesses.
The Job Crusher system is the latest release of a popular course and online community where Bill and Eric have taught over 15,000 members how to create profitable online businesses.
Bill McIntosh is also the creator of the wildly successful social media marketing software known as Contest Burner, which creates social buzz and often viral traffic to social media contests.
"I spent the afternoon with Bill in San Diego and he's a very humble, down-to earth guy who has created huge success online." said Ayers of StrategicProfitsFormula.com
Inside the course, there is mentoring, weekly videos, actionable content, an online forum with a reported 5,000 members, coaching, and more.
McIntosh and Louviere realize that one of the biggest challenges online entrepreneurs face is driving traffic, so they are including the recordings to several live events where they reveal their traffic strategies and tactics.
For a limited time, McIntosh and Louviere are offering a very affordable trial for those who want to find out if this course is right for them.
Those interested in learning how to build an online business that works should visit the official site here.
Those interested in a review of the course should visit StrategicProfitsFormula.com.