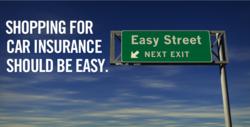 Los Angeles, California (PRWEB) August 20, 2012
The redesigned 2012 Toyota Camry has experienced an increase in sales by forty per cent, according to the Associated Press. This new model is designed to be closer to the ground and has fewer, less accentuated curves than its previous models. While the new design could be partially responsible for the increased sales, an Automobile.com survey examines the cost for insuring this new Toyota Camry compared with the car's competitors: the Nissan Altima and the Honda Accord.
Automobile.com's cost comparison feature, which was only introduced last month, was used to compare the cost of insurance premiums between the popular Toyota Camry, the Nissan Altima and the Honda Accord. The survey showed Altima drivers pay an average of $917.22 for insurance each year while Camry drivers pay $956.90. The Accord was the most expensive out of the three models to insure on average at $990.89, according to survey respondents. For a visual representation of what the Automobile.com survey concluded, see: http://www.automobile.com/camry-attracting-younger-buyers.html.
Even though Toyota Camry and Nissan Altima drivers reported choosing insurance packages that offered similar levels of protection, the Automobile.com survey suggests that the higher average cost for the Toyota Camry's insurance is likely related to the average age of the Toyota Camry driver. The Automobile.com survey's reported findings showed that the average age of a Toyota Camry driver in 2012 is 9 years younger than the average Toyota Camry driver in 2011.
Interestingly, Automobile.com's survey comparing these three vehicles found that Camry drivers are more likely to consider the cost to insure a vehicle when they are deciding what vehicle to purchase. In the survey, more than 51% of Toyota Camry drivers stated that they thought the cost of an insurance policy was important. 50% of Accord drivers and only 48% of Altima drivers considered the cost of insuring the vehicle when they were choosing an insurance policy. Automobile.com's survey seems to suggest that the Toyota Camry is a vehicle that won't be too expensive to insure and is a good choice for the budget-conscious buyer.
More surveys similar to this can be found on Automobile.com, and are compiled from user responses and their use of the new cost comparison feature. The new comparison feature allows buyers to compare insurance quotes so that they can be sure they are finding the insurance information they need. Andrew Evans, a columnist for Automobile.com, says that the new cost comparison feature introduced last month "has been met with rave reviews due to the ease and functionality it offers." What makes Automobile.com an expert in this field is its continual surveying of vehicles and insurance. Further, what makes it a dependable site is that the survey findings are based on real user responses.
For more information, visit http://www.automobile.com/research.html, follow @Automobilesite on Twitter or "like" the company on Facebook.
ABOUT AUTOMOBILE.COM
Automobile.com is a website that provides visitors with informational articles and car industry studies. Automobile.com's goal is that each visitor finds their best auto insurance, so Automobile.com does the research on auto insurance for its consumers. Each car make and model has been researched to give the website's visitors personalized information on auto insurance. Cost comparisons can be made and informational, detailed articles can be read. Automobile.com promises that: "whether you drive a Camry, Accord or any other vehicle model, we are confident you will find the information especially helpful when trying to save money on insurance."
Disclaimer: This press release is for informational purposes only. The data, facts, figures, and estimations included in the press release were obtained from several public and private institutions in addition to consenting user responses through commissioned surveys. Automobile.com is in no way affiliated with any person or company heretofore mentioned and makes no warranty or guarantee of the authenticity, accuracy or permanence of the information presented in the press release.