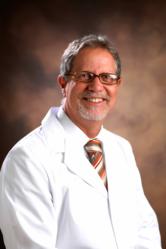 A neurologist is at the patient's bedside within 15 minutes for any neurological emergency, especially transient ischemic attack (TIA) or stroke.
Williamsport, PA (PRWEB) August 21, 2012
Every second counts to a stroke patient. The sooner the patient is treated, the better the outcome. Susquehanna Health (SH) now provides a higher level of emergency stroke and critical neurology care 24/7 as a part of a new teleneurology medicine program.
Implemented in July, this program allows medical staff at the hospital to quickly connect with highly trained, board-certified neurologists using video conferencing technology located at the patient's bedside. This technology enables physicians to save time, results in faster treatment and minimizes the risk of disability and death from a stroke. "Telemedicine allows for rapid responses," says SH Neurologist Dr. Stuart Olinsky. "A neurologist is at the patient's bedside within 15 minutes for any neurological emergency, especially transient ischemic attack (TIA) or stroke."
SH's program is coordinated through Specialists On Call™, an organization of board-certified, specialty-trained neurologists accredited by the Joint Commission. This community of specialists includes nationally recognized physicians who possess at least 10 years experience in clinical practice and are considered the nation's leading providers of clinical telemedicine.
How Teleneurology Works
Through teleneurology, a doctor uses a computer with a Wi-Fi connection and high-definition camera to examine the patient. This technological approach enables the doctor on call to interact with the patient and medical staff regardless of location or time zone. The doctor is able to observe the patient using zoom capabilities that show detail as close-up as the patient's pupils. Next, the doctor interviews the patient and gives instructions to the patient's nurse at bedside.
Teleneurology provides emergency department physicians and hospitalists with real-time, physician-to-physician consultation to quickly determine the best course of treatment for patients requiring emergency or advanced neurological care. When a potential stroke victim enters the emergency department, staff use a mobile unit that can be placed at the patient's bedside to establish a videoconferencing link with an on-call expert neurologist. The consulting neurologist views and discusses diagnostic test results, including CT scan images performed at the local hospital. During the consult, physicians, patients and family members continue to have real-time discussions about diagnostic results, course of treatment and patient response.
A significant advantage to having an experienced critical stroke care neurologist involved is to assist in determining if the clot-busting drug Tissue plasminogen activator (tPA) should be part of the treatment. This is important because tPA must be administered within a three-hour window from the onset of the first stroke symptoms. tPA is a clot-busting (thrombolytic) drug that dissolves blood clots to restore blood flow to a blocked artery; it is made naturally in the body by cells in the blood vessel walls. tPA is the first-choice treatment for patients in the initial stage of blocked-vessel (ischemic) stroke, and is the only drug approved by the FDA for this use. This drug is also used to treat heart attacks caused by clots.
This new level of physician expertise on call will not only help to preserve brain function for many patients, but will also save lives. Support for emergency stroke care is just one component of Susquehanna Health's program, which also includes rapid access to consultation for patients with conditions including aneurysms, brain tumors, concussions, epilepsy and others affecting the head and spine.
The following includes lists of the risk factors to consider and the warning signs of stroke.
Risk Factors for Stroke
High blood pressure
High cholesterol
Diabetes
Smoking
Atrial fibrillation (irregular heart beat)
Poor diet
Obesity
Lack of exercise
Family history of stroke     
Warning Signs of a Stroke
Sudden numbness or weakness of the face, arm or leg, especially on one side of the body
Sudden confusion, trouble speaking or understanding
Sudden trouble seeing in one or both eyes
Sudden trouble walking, dizziness, loss of balance or coordination
Sudden severe headache with no known cause
For more information, consult your primary care physician or visit Susquehanna Health's online health library at SusquehannaHealth.org.
About Susquehanna Health
Susquehanna Health is a three-hospital integrated health system including Divine Providence Hospital, Muncy Valley Hospital and Williamsport Regional Medical Center located in northcentral Pennsylvania. Serving patients from an 11-county region, Susquehanna Health is a healthcare leader and has been recognized at the national and state levels for quality of care. Susquehanna Health offers a wide array of services that include cancer care, heart and vascular care/heart surgery, neurosciences including neurosurgery, orthopedics, urology, OB/GYN, gastrointestinal services, behavioral health, physical rehabilitation, home care, long term care, assisted living and paramedic/ambulance services.