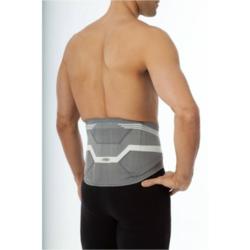 We pride ourselves in only selling top-quality products that are proven to work
Sydney, Australia (PRWEB) August 25, 2012
Due to an increase in customers looking for back braces and back pain relief products online, BetterBraces.com.au, the sports bracing and therapy experts, is now offering customers a selection of products that will ease the discomfort of this common condition.
Low back pain is a musculoskeletal disorder affecting 80% of people at some point in their lives. The team at BetterBraces.com.au carefully selected the back braces and therapy products offered on the website to ensure customers are presented with products that are proven to work.
"We pride ourselves in only selling top-quality products that are proven to work", stated Imogen Williams, marketing co-ordinator for BetterBraces.com.au. "When customers look for a low back brace on our website we want them to know the product they are viewing has been personally selected by our team because we know it works."
There are a variety of causes of low back pain and BetterBraces.com.au encourages customers to talk to their doctor to determine the cause of their pain.
BetterBraces.com.au is the online source for braces, supports, and therapy products from the industry's leading brands– DonJoy, Aircast, Compex, ProCare, Saunders, and Chattanooga.