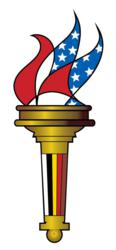 Galena, IL August 20, 2012 (PRWEB) August 21, 2012
On Labor Day, between 7 and 8 pm, the new Super Pac, Elect A New Congress, encourages all Americans to take part in a nationwide protest and re-dedication to liberty by cutting power and making a commitment to taking back America, by joining with Elect A New Congress in working to literally elect a new congress on November 6th, 2012. "Our first objective is to grab the nation's attention for liberty by encouraging all Americans to light a candle and cut back electrical usage for 1 hour between 7 and 8 pm on Labor Day. Our objective is to create a rolling 'White Out' that will make the electrical demand needle bounce at generating stations across America," said Pac founder, Wm W. Fawell.
"It is a small, harmless and easy step for each individual to make, but by our collective action, we can show the politicians and banksters of Wall Street how fed-up we Americans are with their criminal behavior, and by collective action, to show our might and our ability to act as one."
"Then we can move forward, building on the notice we have served, and march into November with all 162,000,000 registered American voters ready to elect a new congress, dedicated to liberty and serving the people by restoring the American people's rule over our government. Thereby, we will restore an America based in liberty, with its natural abundance for all.
"All of us at http://www.electanewcongress.com, are dedicated to the restoration of Liberty. Our objective is to help all Americans fully understand the intentions of America's Founding Fathers and the operation of the Constitution they wrote inorder to instill and maintain Liberty for all Americans, and the Light of Liberty to the World," Fawell explained.
"We've devised a petition and explanation of our Founders intent, which demands Congress recover all of its constitutional powers (Article I, sec 8-9: U.S. Constitution) and return the debate and vote of the Nations business back to the Public Forum. It is this simple mechanism in the U.S. Constitution that provides the only means by which the Constitution creates the rule of the people over the government, by providing sufficient Transparency to allow for the Consent of the Governed, and thus defines liberty."
"The Petition, in lieu of that transparency now missing, and which Elect A New Congress and the American people seek to restore, is to serve as the litmus test Americans needs to demand of any and all candidates for Congress."
"Those candidates who sign the petition deserve our vote. Those who do not, do not deserve our vote," Fawell continued. "So prepare if you will to turn off the TV set, your A/C if you can, cut back the electricity and light a candle. If you're with family or friends, you can share a meal by candlelight, but make sure to share your commitment, and let our minds rest upon America, our homes, our family, our friends, and our Liberty." "And let us resolve to do whatever it takes to bring awareness to everyone around us, that if we can act as one on Election Day, November 6th, just this one time, we will have the power to reclaim Liberty, restore America, and to even change the world.
Wm W. Fawell is the founder of Elect A New Congress Super Pac, and author of "New American Revolution: The Constitutional Overthrow of the United States Government", and regular blogger.