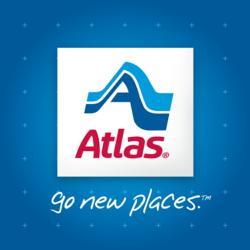 Evansville, IN (PRWEB) August 21, 2012
Atlas World Group, Inc., the parent company of one of the nation's leading moving companies Atlas Van Lines, today announces that it has awarded $12,000 in scholarship money to three college students who are connected to Atlas and its subsidiaries.
The winners of the Atlas scholarships are Alexandra Marquis of Canada, Rachel Puckett of Evansville, Ind., and Grace Morgenstern of Tustin, Calif. Each recipient will receive $4,000.
"Atlas is actively investing in the future by providing scholarships each year to children who represent some of the best and brightest across North America," said Glen Dunkerson, chairman and CEO of Atlas World Group. "As children of our employees and moving van operators, who are the key to our overall success, we are pleased to be able to offer them scholarships and pledge our financial support as another way of rewarding our employees."
Alexandra Marquis is the recipient of the Atlas World Group Chairman's Scholarship, awarded to any child of a full-time employee working at any Atlas World Group location in the United States or Canada. She is the daughter of Tom Marquis, an employee in the IT department at Atlas Canada. Marquis is a senior at the University of Guelph in Ontario, Canada, majoring in psychology.
The Atlas Van Lines President's Scholarship is awarded to any child of a full-time employee working at Atlas' headquarters. Rachel Puckett, daughter of Kyle Puckett who works in Transportation Services at Atlas' Evansville headquarters, is the recipient of this scholarship. Puckett, a junior, attends Trinity University in Texas. She is majoring in English.
Grace Morgenstern, daughter of Steve Morgenstern with Alexander's Mobility Services, Inc., has been selected to receive the Atlas Van Lines Professional Van Operator Scholarship. This scholarship is awarded to an Atlas-qualified professional moving van operator's child meeting eligibility requirements. Entering her junior year at California State University in Fullerton, Morgenstern's focus of study is in child and adolescent development - early childhood education.
To be eligible for the scholarships, a student must have a cumulative GPA of 3.0 or higher on a 4.0 scale, and be enrolled full time as a junior or senior in an accredited university. The winner is then selected randomly from the pool of applicants.
About Atlas World Group
Atlas World Group, Inc. is an Evansville, Ind.-based holding company and the parent corporation of Atlas Van Lines, Inc. Atlas World Group, Inc. companies employ nearly 700 people throughout North America through a network of quality agents and select service partners to provide a variety of relocation and transportation services for individuals and organizations worldwide. Nearly 500 Atlas interstate moving agents in the United States and Canada specialize in corporate relocation, household moving services and in the specialized transportation of high-value items such as electronics, fine art, store fixtures and furniture. For more information, visit http://www.atlasvanlines.com.