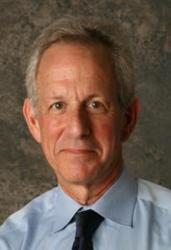 We need appropriate control measures and the industry hasn't delivered.
Minneapolis, MN (PRWEB) August 21, 2012
National food safety lawyer Fred Pritzker is calling on the U.S. Food and Drug Administration to improve the safety of fresh cantaloupe and other melons by issuing mandatory industry guidelines and enforcing them with audits.
"We need appropriate control measures and the industry hasn't delivered,'' said Pritzker. "How many more people have to die before we address the hazard?''
For the second time in less than a year, human pathogens in domestic cantaloupe have caused death and illness across many states. In the latest outbreak, Salmonella in cantaloupe grown in Indiana has been linked to two deaths in Kentucky and more than 140 illnesses in 20 states, according to the Centers for Disease Control and Prevention (CDC): Alabama (7), Arkansas (3), California (2), Georgia (1), Illinois (17), Indiana (13), Iowa (7), Kentucky (50), Michigan (6), Minnesota (3), Missouri (9), Mississippi (2), New Jersey (1), North Carolina (3), Ohio (3), Pennsylvania (2), South Carolina (3), Tennessee (6), Texas (1), and Wisconsin (2). A year ago, Listeria monocytogenes in Colorado-grown cantaloupe resulted in the deadliest U.S. outbreak of foodborne illness in modern times, ending 31 lives and infecting scores of other people in 28 states, according to the CDC final report.
The Colorado outbreak, which was associated with unsanitary and unsafe packing conditions, gave rise to industry talks of self-regulation. But Pritzker, who represents victims from that outbreak, said those discussions have lacked the urgency and national scope needed for meaningful change. It's time for the FDA to replace its current non-binding safety recommendations for cantaloupe growing, handling, processing and distribution into mandatory guidelines, he said.
Pritzker noted that besides the two recent outbreaks, Listeria was detected this summer at a cantaloupe packing facility in North Carolina, resulting in a major recall of melons that had been shipped to 18 states. According to the FDA, microbiological dangers in cantaloupe and other melons have persisted for many years. From 1996 to 2008, melon-associated outbreaks of foodborne illness accounted for 507 illnesses and two deaths. Cantaloupe was involved in 10 of the 13 outbreaks during that time.
Attorney Fred Pritzker is available for a free consultation to victims of the Salmonella outbreak associated with Indiana cantaloupe. He represents individuals and families nationwide in personal injury and wrongful death lawsuits against growers, food processors, distributors, restaurants and others. He has won millions for food poisoning victims, including $4.5 million for a client this year. Mr. Pritzker has offices in Minneapolis, MN can be reached at 1-888-377-8900 (TOLL FREE).