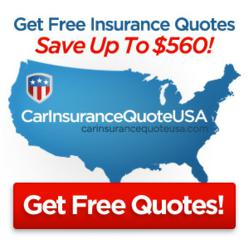 Some consumers are able to save as much as 75% on car insurance.
San Francisco, CA (PRWEB) August 21, 2012
With the launch of their new service last week, CarInsuranceQuoteUSA.com allows visitors to their site to check and compare auto insurance rates in their area. With so many companies to choose from and the competitive nature of the insurance industry, it's important to know which providers are best for the consumer's area. The new service is easy to use and is as simple as entering a zip code to return a list of results of the top insurance companies in the area.
Not all insurance providers are created equally. "It's more than just picking the cheapest rate" says a representative of the website, "It's important to compare and review as many quotes as possible, but also knowing how to save before hand." CarInsuranceQuoteUSA.com pledges to educate their visitors as much as possible in understanding the sometimes all too complicated insurance industry.
"There are many myths when it comes to car insurance like the color of the car affecting the rate, new cars costing more to insure and even that all policies have the same coverage. These myths to name a few, are simply not true." The website plans to publish more guides in the future for consumers to understand their polices and get the cheapest auto insurance rates possible.
To visit the site and compare quotes visit: CarInsuranceQuoteUSA.com