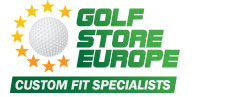 The company took feedback from shoppers into consideration when building the new site
(PRWEB UK) 21 August 2012
The new mobile-friendly platform offers enhanced functionality for customers browsing with smartphones or table computers. The company took feedback from shoppers into consideration when building the new site in a move that will eliminate compatibility problems and provide users with a better overall buying experience.
A representative from the company explains the decision to invest in the new site.
"Current web trends indicate that more and more consumers are using handheld devices to shop online, so we needed to respond to this and ensure that our website is entirely readable, regardless of the technology used to view it," he says. "As a forward-thinking business, we didn't want to miss out on the opportunity to cater to the needs of our mobile audience and felt that developing the site would also greatly support our online marketing campaign.
"Regardless of their location, customers can now browse our catalogue quickly and easily and make a purchase via our fully secure payment portal."
GolfStoreEurope is Europe's leading provider of specialist golf equipment. Based in Ireland and boasting stores up and down the country, the retailer also gives customers the opportunity to order an array of top golf accessories on the web – head over to golfstoreeurope.com and check out the ever-expanding range of products now available at the click of a button. The staff at the company emanate a clear passion for the sport and so are able to cater for both amateur and professional golfers alike.