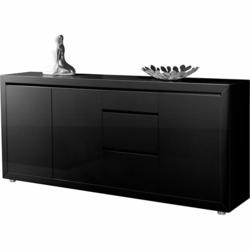 FurnitureInFashion is all set to provide Furniture for 20 flats in Pimlico, London SW1 for Knight Frank Property
(PRWEB UK) 30 August 2012
FurnitureInFashion is extremely pleased to announce that the company is ready to go in a comprehensive deal with Knight Frank Property for providing furniture for 20 flats in Pimlico, London SW1. FurnitureInFashion is all set to supply dining room furniture, coffee tables, TV stands, dining table and chairs and side tables for 20 flats in Pimlico. Knight Frank Property is one of the leading estate agents in the UK. They are the market leaders for high quality commercial and residential property in London and throughout the UK. Knight Frank Property offers some of the most fascinating furnished apartments to its customers. To furnish 20 apartments in Pimlico, Knight Frank Property contacted FurnitureInFashion for their services.
The owner and Managing director of FurnitureInFashion Asad Shamim said, "We are extremely excited to enter this business venture with Knight Frank Property as it will give us an opportunity to market our products to a broader range of customers. The contemporary furniture at FurnitureInFashion when combined with modern flats by Knight Frank Property will create a sophisticated blend lifestyle and home collection that will speak volumes of modern accents and vintage inspirations."
This business venture will be a complete resource for supply of dining room furniture, TV stands, dining table and chairs, coffee tables and side tables to the 20 flats in Pimlico. This new association will bring together two of the most respect and successful companies in the UK in furniture and real estate industries.
Mr. Asad Shmim commented on Knight Frank Property's business status and said, "Knight Frank provides the highest standards of integrity and quality in global property transactional, advisory and management services. Their reputation in uncompromising professionalism has made their company one of the most successful estate established in the UK. Knight Frank understands what your home has to offer. They understand the expectation bars of customers and understand the latest modern home furniture trends. We are passionate about the home industry and Knight Frank is definitely providing us with the greatest opportunity to share our modern and contemporary furniture range."
Talking about the successful business of FurnitureInFashion, the C.E.O of Knight Frank Property said, "FurnitureInFashion has a global reputation of quality, value, solutions, fashion and beauty of designs in the furniture industry. FurnitureInFashion has established a fantastic dominance in the online retail business as a brand name by manufacturing thousands of products along with adhering to its mission statement to provide cheapest furniture items with absolutely great quality." He also added, "The practical, innovative and quality application of the designs make FurnitureInFashion one of the best online retail stores in the UK.
We are looking forward to work with FurnitureInFashion and provide us with its creative solutions and innovative designs."
Mr. Asad of FurnitureInFashion also said that this synergy will help FurnitureInFashion achieve its primary goals of expanding the global operations and increase market share. He also added, "Knight Frank Property has welcomed us warmly. We are adamant to provide the most innovative and invigorating furniture ranges of dining room, TV stands, coffee tables, dining tables and chairs and side tables for 20 flats at Pimlico, London."
FurnitureInFashion is slowly progressing towards becoming one of the leading online stores in the UK. The company already has contacts with Iraqi authorities to provide office furniture. With global experience and local clients, FurnitureInFashion is one step ahead of its competitors.
About FurnitureInFashion
FurnitureInFashion is a UK based online retail shop with a manufacturing plant based in Germany. The company directly supplies furniture products from its German based warehouse. It supplies over 7000 furniture products for living room, dining room, bedroom, hallway, bathroom, kitchen, bar and office. For further information and details visit: http://www.furnitureinfashion.net