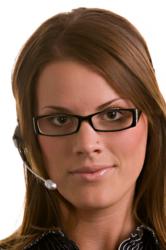 90% of customers prefer to speak with a human contact on the phone and hate automated call filtering systems...
Basingstoke, UK (PRWEB UK) 21 August 2012
Telemarketing for customer service is a very popular alternative to having calls coming directly into a business and being answered by internal staff (this is based on a recent survey carried out by Marketing Quotes on UK customers). However, many UK businesses do not seem to tap into this resource, often leaving phones unanswered or putting customers through automated call filtering systems. Many businesses are opting for no customer service numbers, but automated web systems that aim to resolve customer service queries online. Marketing Quotes points out that as customers prefer to talk their concerns through with a real person, that outsourcing 'call handling' is a great alternative to automated systems or web based customer service.
Telemarketing companies in the UK are very capable of acting as a 'remote customer service team' giving clients the impression of calling the reception and having their call answered straight away by a friendly and informed member of staff that can handle their requirement quickly and efficiently. People like the idea of calling a business and speaking to a receptionist, that can resolve their need, whatever that need (rather that being placed in a queue to a specific department).
Anne Richards (who works with many of the telemarketing agencies at Marketing Quotes) commented 'most businesses understand that their customers want that personal contact, to speak to a human being and have their call answered within a few rings of the telephone, however for some reason, companies feel that putting their customers through a website or automated call system is a good idea. Most customer care calls can be resolved within a few seconds anyway, so why companies feel that not talking to customers is a better idea seems crazy. There are hundreds of telemarketing agencies that offer call handling services, and in most cases, these services are not expensive, much cheaper than employing staff internally.'
Recent surveys carried out by Marketing Quotes show that 90% of customers prefer to speak with a human contact on the phone and hate automated call filtering systems. As most people do not have the time to wait in a queue after going through a filtering system. 85% of customers surveyed do not like online customer service and again would prefer to speak to someone on the phone. The surveys carried out were a cross section of 100 random people.
About Marketing Quotes - Marketing Quotes is a free service to UK businesses to help get free advice and quotes from local telesales companies and telemarketing companies.