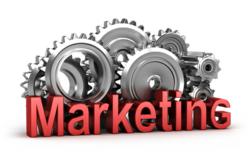 We are living in uncertain times, even the big companies are asking about getting returns on their marketing....
Basingstoke, UK (PRWEB UK) 21 August 2012
As the recession continues to cause UK businesses unrest and sleepless nights, Marketing Quotes suggests that public relations is a good low cost marketing tool for businesses to consider over alternative forms of marketing and advertising.
There are a wide range of marketing and advertising tools available to UK businesses, some of which are very effective if funding is plentiful (such as TV advertising) and some are effective for smaller businesses (such as public relations).
Anne Richards (who works with Marketing Quotes) commented 'we at Marketing Quotes work with businesses of all shapes and sizes, and one thing we have noticed is that almost all businesses see good returns on using PR. There are thousands of PR agencies around the UK of varying size and skill experience, some that work with SME's and some with global brands.'
Over the last few years, UK businesses have been struggling with how to effectively market and advertise their services, as more service based companies (such as insurance, banking and debt management) have turned to TV advertising; other businesses have been left wondering where to turn.
Recession has effected businesses of all sorts, and even the leading brands (such as supermarkets, banks and FMCG products) are looking into how to achieve the best returns in the recession.
Marcel Blackburn (who also works with Marketing Quotes) added 'we are living in uncertain times, even the big companies that spend millions on TV advertising and sponsorship are asking the question about getting returns on their marketing spend. Public relations is a very low cost and effective form of marketing, and can be used efficiently both online and offline for any size business to help with raising their brand awareness.'
About Marketing Quotes - Marketing Quotes is a free service to help UK businesses to get free advice and quotes from local PR companies and marketing specialists that know their industry.