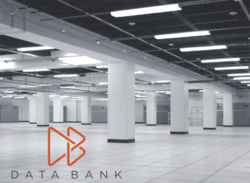 The PCI ROC represents the utmost tier of data-security in the industry.
Dallas, TX (PRWEB) August 21, 2012
DataBank Holdings, Ltd., a leading custom data center and colocation provider based in Dallas, announced the completion of their annual PCI-DSS ROC (Report On Compliance), for the company's Downtown Dallas data center facilities.
DataBank engages in the rigorous audit annually to ensure that enterprise clients, which make up a large portion of the company's customer-base, are receiving a true move-in ready environment for their infrastructure which is intended to process and secure sensitive data.
Like the SSAE 16 audit that DataBank completed last month, PCI-DSS (Payment Card Industry Data Security Standard) is an in-depth audit made up of multifaceted security standards which include comprehensive requirements and processes for security management, policies, procedures, network architecture, software design and other critical protective measures to enhance payment account data security. PCI was developed by the founding payment brands which include MasterCard, Visa, American Express and JCB International. The standards were intended to ensure that organizations storing and processing account and transaction information, are protecting the customer's valuable account data.
"The PCI ROC represents the utmost tier of data-security in the industry," said Jerry Blair, VP of Sales for DataBank. "We engage in this process annually to ensure DataBank clientele are housed within data center facilities that meet or exceed the absolute highest standards of security for their mission-critical equipment."
In addition to the Downtown Dallas facility, DataBank also plans to extend their PCI audit to include the company's new data center facility, which is currently under construction in North Dallas and slated to open in late 2012.
To learn more about DataBank, the company facilities, compliance standards, and the company's complete suite of service solutions, please visit the corporate website at http://www.databank.com.
About DataBank
Dallas-based DataBank, is a leading provider of highly secure and reliable custom data center services for enterprise and cloud providers with 100% uptime availability for their data, applications, and infrastructure. DataBank's managed data center services are anchored in world-class facilities, which incorporate multi-homed internet access hubs, and multi-terabyte storage area networks. For additional information on DataBank, please visit http://www.databank.com or call 1(800) 840-7533. ###