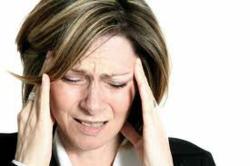 Chronic migraines and headaches affect people professionally and personally. The ability to deliver Botox under specific guidelines is a fantastic step forward to helping those who suffer
(PRWEB UK) 22 August 2012
Migraine sufferers have historically been limited to the choices available to them on the NHS. Many of the current treatments can have side effects or may not be effective.
The National Institute of Clinical Excellence (NICE) has recently approved the use of Botox for the management of chronic migraines.
Dr Khaira, CEO of Red Sky Dental Spa & The Migraine Care Institute, was recently given approval to provide this treatment. Dr Khaira, a former migraine suffer himself, welcomed the news as a positive step forward for those who suffer with chronic migraines. He also helps train other providers in the technique so they too can learn to use Botox for chronic migraines.
Under the current guidelines, anyone suffering with 15 headaches per month, of which 8 are migraines may be suitable for the treatment.
A migraine is defined as a 'moderate to severe headache, single sided and pulsating in quality which may be caused by or cause avoidance of physical activity. The headache cannot be attributable to anything else and may or may not be preceded by an aura'
Each patient will be assessed on an individual basis, but if you have the above symptoms then there is a strong chance you will be approved for Botox on the NHS.
To find out if you are suitable for this treatment, contact
Red Sky Dental Spa
10 Albion Place
Doncaster
South Yorkshire
DN1 2EG
01302 325678