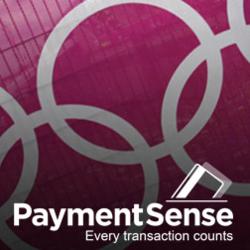 Short of staging a global sporting event on your shop floor each day, what measures can be taken to elicit the elusive 'feelgood factor' in your customers?
(PRWEB UK) 22 August 2012
The party's officially over - and what a party it was. For sixteen days the world was shown that when it comes to putting on a show, Britain doesn't do things by halves. The sense of celebration and joy across the country in recent weeks has been palpable. Indeed, the "feelgood factor" and the associated economic benefits arising from being host to such global sporting events are well documented.
The huge sense of civic pride of being a central part to such a momentous occasion can really lift the mood of a population. And in simple terms, happier people spend more - something that can only be good news for the world of retail.
So how did Britain's businesses fare? Results at this stage are positive. Data provider Springboard tells us that footfall rose 5pc during the Olympics with the West End enjoying a 10.6pc year-on-year rise during the second week of London 2012. The John Lewis partnership, also reported strong sales at its department stores across the country. Sales leapt 22.4% compared with a year ago. Welcome news indeed for a "nation of shopkeepers" in these austere times.
The big question now is what can retailers do to sustain this uplift and avoid falling into a post-Olympics slump? Short of staging a global sporting event on the high street each day, what measures can be taken to elicit the elusive 'feelgood factor' in customers? The answer may be closer to home than it first appears.
In this age of overly complex marketing jargon the importance of the simpler things can often be overlooked. Things like smiling, utilising friendly staff that engage with customers, playing upbeat music in store, becoming a central part of celebratory occasions and associating with positive community events. In short, creating a genuine 'feelgood culture' within the business that cannot help but be transferred to customers and reflected in sales.
The second important element of this phenomenon is how people spend when they are feeling good. Often customers will make more impulsive spending decisions, buying items that in more mundane times would be left on the shelf. An interesting set of studies in the June 2011 issue of the Journal of Consumer Research suggests that the method of payment may also affect impulse purchases.
They suggest that people find paying with cash as mildly painful. That is, the physical act of handing notes and coins to someone else really brings home the material nature of spending. Making purchases with a credit or debit card is easier, because the numbers are more abstract.
Those businesses that haven't already got a system in place to accept card payments could be missing out on a healthy slice of 'feelgood' profits. With a plethora of companies out there offering card processing services, finding the best supplier can be confusing to say the least.
PaymentSense are the UK's largest and fastest growing merchant services provider. They manage billions in transactions for uk SME's, with another business signing up every 7 minutes!
The company ethos is simple: to provide top quality payment processing at unbeatable rates, with the fastest setup times and UK based expert advisers available 24 hours a day, 7 days a week.