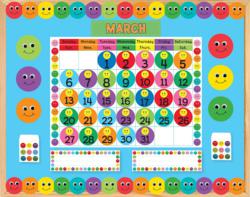 We want to help retailers offer a full selection of great educational materials at a good price.
Wallington, NJ (PRWEB) August 22, 2012
Hygloss Products, the leading source for teacher supplies and classroom essentials, has added more products for teachers--just in time for the new school year. Teachers are looking for ways to add some zing to their new classrooms, and retailers catering to this segment should be sure to have a full selection of standard and new items available. The Hygloss online catalog is full of classroom essentials, craft supplies, educational supplies, scrapbook supplies, and many more arts and craft items for school and home.
A 2010 study done by the National School Supply and Equipment Association (NSSEA) concluded that U.S. public school teachers spent more than $1.33 billion out of their own pockets for school supplies and instructional materials (about $1000 a year per teacher). This means that teachers have to search for the best bargains to get the most for their students.
Hygloss focuses on carrying a wide variety of creative craft and teacher supplies--all designed to help retailers give the fullest offering to educators and consumers while helping them save money. A good place to start is with the basics. Every classroom needs a Classroom Supplies Pack, now available at a special retail price of $24.99. This practical kit has 88 pieces and includes 2 packs of Hang Tak, 15 sets of Hook and Loop Coins, 12 Colored Book Rings, 100 Magnetic Coins, a Call Bell, and Double Sided Foam Squares.
A new school year is a great opportunity to encourage customers to try something new. The Super Theme Packs are a way to encourage teachers to provide a consistent theme across the classroom, to brighten the environment, and to make the classroom a place students want to be. Teachers can bring a smile to students' faces with the Smiley Faces Super Theme Pack. Each pack contains 36 name plates for desks; 24 library pockets for bulletin boards and decoration; 30 accent shapes for teachers to use to decorate and accentuate the classroom; 36 feet of borders to use on bulletin boards; 1 calendar; 31 daily calendar cards; and 12 monthly calendar cards. The special retail price of $24.99 is substantially less than the cost of purchasing the items separately. Other themes are available, as well.
"Hygloss understands that equipping classrooms with flair and economy can be tough for teachers, and we want to help retailers offer a full selection of great educational materials at a good price," said the Hygloss Products president Moshe Neurath.
About Hygloss Products:
Since 1950, Hygloss Products has offered innovative arts and crafts supplies to ignite creativity in children and adults. Teachers, parents and hobbyists alike enjoy the superior quality of Hygloss craft supplies, specialty paper and classroom essentials. Children's minds are ever expanding, and that's why the Hygloss product line is constantly being updated.
All Hygloss Products come with a money back satisfaction guarantee because we're not happy until you are. Give yourself a fabulous crafting experience with unique and exclusive supplies from Hygloss Products.
Hygloss Products
800-444-9456