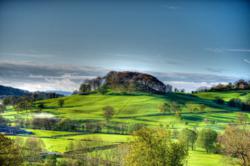 It's a great option to provide a spooky adventure
Peak District, UK (PRWEB UK) 22 August 2012
With a whole host of pages dedicated to all that is Peak District, the team at PDO are very proud to announce the release of yet another informative and interesting new page, providing visitors to Derbyshire with all they need to know about the area they have chosen to spend their holiday.
"Our website is designed for holiday accommodation owners to share their own websites, so visitors to http://www.peakdistrictonline.co.uk have all they need at the click of a mouse. We have thousands of options for our readers to look through, all in one convenient place," explains James Dobson, director for Peak District Online. "But we don't stop there. Our long term aim is to cover as many places there are names for, throughout Derbyshire. We research and explore interesting activities for holidaymakers to partake in, as well as providing backgrounds, guides and useful information, which sometimes isn't so accessible for visitors once the holiday actually begins."
What started out as a small family run business is now a monster of the website, which attracts over 200,000 unique visitors each month. With the largest Peak District Accommodation guide anywhere in the UK, the team at Peak District Online surprise even themselves in discovering new places for their readers.
"Where to go and what to see whilst on holiday is one of the most important parts of having a break," comments Steve Wake, director for PDO. "With our brand-new page dedicated to the caves and caverns around the Peak District, it is a great option for adults with children to provide a spooky adventure, and with so many dotted around the area, there is sure to be one near you." He goes on to say," there are several wonderful caves and caverns and lots of them are a renowned source of the mineral Blue John. This stunning jewel is a real bona fide treasure, in different shades of blues and gold's. It is totally unique to the area and can be found around lots of the villages in gift shops, having been worked locally to make objects for decoration such as jugs, bowls and jewellery."
He goes on to explain that the caves and show caverns around throughout the Peak District include the unusually named Devil's Arse, which is intriguing in itself, but there are lots of caves with myths and legends surrounding them such as Poole's Cavern in Buxton, home to stories of a mermaid and a bottomless pool.
"It's been really fun finding out about Peak District caves and caverns," continues James. "I've been living here most of my life and I have to say even I haven't heard of some of them until now. They are a great place to find for providing an adventure for the children, but also a spectacular memory to be made as an integral part of the holiday."
Lots of the caves and caverns are totally free to explore and are hidden in all parts of the Dales but Peak District Online explain where to find them. The spectacular show caves featuring the Blue John mineral do have a small charge, but the team feel sure of visitors to the Peak District will think it will money well spent as they take the boat and sail across the silent underground lagoons and discover a treasure trove and a cave full of delights.
See the new pages added to the Peak District's favourite online holiday accommodation directory every week and the team encourage all visitors to sign up for the newsletter to be kept informed of any relevant information and news regarding their holiday destination or perhaps a future holiday home.