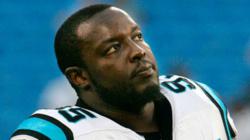 We have begun to see a growing interest from professional athletes in starting a Jan-Pro franchise
Alpharetta, GA (PRWEB) August 22, 2012
Jan-Pro Franchising International, Inc. (Jan-Pro), an established global leader in advanced commercial cleaning, today announced the launching of a large franchise business within the established Jan-Pro of Augusta-Aiken system.
The new Jan-Pro business was started by CR Partners, LLC, owned by Charlotte Panthers defensive end, Charles Johnson, the highest paid player in the NFL last year, and his partner, Aiken County businessman, Reginald Barner.
Barner explained that CR Partners envisions growing throughout the Carolinas and Georgia, and Jan-Pro is the first step in that growth. "Charles' natural area of influence in a footprint from his hometown of Hawkinsville, Georgia, to Athens where he played for the University of Georgia, to Charlotte where he plays today," said Barner. "That is the vision of our Jan-Pro business."
"I am thrilled at the opportunity to have Charles Johnson join our organization in Augusta-Aiken," said Jay Waldron, Jan-Pro Augusta/Aiken Franchise Master. "It is exciting to have an active athlete of Charles' stature not only believe in the success of the Jan-Pro system, but so much so to make us his first major investment."
It's a growth trend that Jan-Pro has seen in recent years: professional athletes choosing to invest in starting a Jan-Pro franchise business. The Professional Athlete Franchise Initiative (PAFI), an advocate bringing the value of the franchise industry to the professional athlete community and vice versa, sees the trend as having major growth for years to come.
"After playing 7 years in the NFL I realized that biggest hurdle for athletes looking to transition was education about the many post career opportunities that were available," said Michael Stone, Founder & Director PAFI. "PAFI is a resource for athletes interested in learning about the franchise business model. We have teamed up with the IFA and a common minded group of franchisors that are all playing an active role in developing a new generation of professional athlete franchisees."
"We have begun to see a growing interest from professional athletes in starting a Jan-Pro franchise," said Brad Smith, Vice President of Jan-Pro Franchise Licensing. "We take pride in our Jan-Pro franchise system being a world leader, and feel it is a natural to team up with leaders in the professional athletic arena."
Long recognized as a leader in the commercial cleaning industry, Jan-Pro was named the "World's #1 Fastest-Growing Franchise Overall" for 3 consecutive years. With innovative product and system introductions, like EnviroShield, the unique system that delivers 100% disinfection coverage, and Jan-Pro MedMetrix, Jan-Pro's certified medical cleaning program, Jan-Pro has built a strong reputation as the innovator in the commercial cleaning industry.
"We know that professional athletes have high expectations in starting a business," continued Smith. "And that's all the more reason we're pleased that so many are seriously looking at the Jan-Pro franchise."
About Jan-Pro International, Inc.
Jan-Pro was founded in 1991 by Jacques Lapointe in Providence, Rhode Island, with a desire to offer the highest quality cleaning techniques and systems available. Currently, the Jan-Pro team is comprised of business leaders with experience around the world, as well as seasoned cleaning industry executives. Today, the international company structure is comprised of Master and Unit franchisees. Jan-Pro regularly receives inquiries and accolades from around the world.
To learn more, visit the Jan-Pro website at http://www.jan-pro.com
SOURCE:
Jan-Pro International, Inc.
INFORMATION:
http://www.jan-pro.com
Media: mike(at)thecreativestorm(dot)com
(513) 234-0560