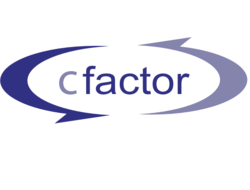 With our latest product updates to Version 7, cfactor is effectively maintaining its position as one of the most agile and flexible workforce management solutions in the industry
Saskatoon, SK. (PRWEB) August 21, 2012
cfactor Works Inc. (cfactor), a leading developer of socially infused Human Resource technologies, today unveiled enhancements and improvements to its already robust line of workforce management tools.
"With our latest product updates to Version 7, cfactor is effectively maintaining its position as one of the most agile and flexible workforce management solutions in the industry," said Rod Schuler, Chief Technology Officer for cfactor. "We continue to focus on our customers and their end-users by arming them with a deeper level of configuration and a greater integration of their systems and technology, ultimately giving their existing systems and applications new life and usability."
The following improvements come ahead of the upcoming Fall release of cfactor's Version 8 which promises a significant increase in usability and functionality for its users:

Credentials Management – an employee certification tracking and reporting solution that features manager notification in advance of expiry dates. Designed for companies where current accreditation and training are required for their employees, this is a highly sought after tool for those working in workplace safety / regulations compliance.
Advanced Employee Engagement – applies results from employee engagement initiatives and surveys across the organization, identifying engagement issues by location and work group. By providing managers with an automated planning and approval process to plan and implement programs to address identified issues, HR can effectively track progress on the resolution of engagement issues and escalate as required.
Improved Reporting Hierarchy Management Tools – incredibly flexible and robust, this easy-to-use drag & drop interface removes the need for specialized systems knowledge to make changes to the position hierarchy. Users have the ability to perform mass changes quickly and accurately. Additionally, approvals can be future-dated; so changes can be made now but won't be reflected until a set date specified by the user.
Talent Charts– an extensive on-demand org chart and workforce metrics package, Talent Charts integrates seamlessly with Payroll / HR systems to provide companies with a new way to explore, visualize and manage their workforce.The result is instant access to up-to-date org charts, hierarchy management tools and talent metrics across the organization.
Additional Enhancements include extended multimedia capabilities, reporting and additional views for Compensation Planning, and improvements to performance appraisal tools.
Since its inception, cfactor has been recognized by organizations like Ernst & Young, the Canadian Innovation Exchange and the Business Development Bank of Canada for its game-changing workforce management technologies. Working primarily with mid-to-large enterprises that represent hundreds of thousands of employees across a variety of industries, cfactor consistently delivers products that are highly configurable, while driving a proven ROI.
About cfactor Works Inc. (cfactor)
For more than a decade, cfactor has been delivering agile workforce management solutions, providing collaboration, engagement and productivity tools for hundreds of thousands of employees. Every facet of the organization is passionate about the ongoing & active support of the unique needs of its customers, as well as delivering engaging, socially infused employee experiences. In doing so, cfactor leverages existing systems that are currently working and layers in cfactor to achieve best in class experiences according to its customer's evolving business needs.
# #