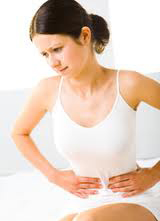 Women nationally who would like to take advantage of our no obligation legal evaluation should contact us immediately...
Houston, TX (PRWEB) August 22, 2012
Former ICU nurse and transvaginal mesh lawyer with product liability law firm, McDonaldWorley.com, have announced they are accepting new clients who suffered injuries related to mesh implant surgery. Women who feel they have suffered an injury due to the use of the repair implants used for pelvic organ prolapse (POP) or stress urinary incontinence (SUI) are encouraged to contact the firm immediately for an initial lawsuit claim evaluation.
Those who are found to have a sound legal case may be entitled to significant compensation from the mesh device manufacturers.
Vaginal mesh patches have been used in the treatment of both pelvic organ prolapse and stress urinary incontinence, and according to a 2011 FDA surgical mesh health advisory warning, serious complications such as erosion, risk of infection, perforation and pain can potentially result from its use.
The common side effects of patch implants the FDA identified are:

Perforations of blood vessels, bowels, and bladders
Urinary problems that may be linked to the transvaginal mesh device
Unusual and unnecessary pain and bleeding
Urinary tract and bladder infections
"We provide confidential, legal evaluations to help women know if they they have a winning case. As a former ICU nurse, I understand, and have an extensive background in the medical challenges that women in this situation face," said Michelle Eddington, product liability lawyer.
"Remember, when it comes to the law, it's what you don't know that can lose your case," added Ms. Eddington.
About McDonaldWorley P.C. Law Firm:
The firm accepts lawsuit clients nationally. Women interested in learning more about how to file a mesh lawsuit are asked to visit the website or call the firm immediately to speak with an attorney about their legal options. For more information or to speak to a transvaginal mesh attorney today, visit: http://www.mcdonaldworley.com/vaginal-mesh-lawsuit
Contact:
Michelle R. Eddington, Attorney At Law
McDonald Worley P.C.
713-523-5500
http://www.mcdonaldworley.com