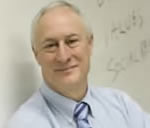 Training leaders and teams to be more productive.
(PRWEB) August 23, 2012
John Goldberg, MBA will teach a series of classes about business creativity and success on Monday evenings near downtown Sacramento in the fall of 2012. John has over 20 years experience training leaders and teams to be more productive. In addition to his extensive experience, John has a vast library of training curricula on virtually every aspect of interpersonal skills including communication, conflict management, creativity, diversity, leadership, management, supervision and teamwork. John's web site address is http://interpersonaltrainer.com/
The classes are being offered through skillshare.com. Skillshare is a community marketplace that makes it easy for anyone to teach and take classes. It is a community of teachers and students driven by a passion to share real-world skills through collaborative learning.
Classes that have already been scheduled are hybrid classes with an online component and an in-person discussion group. They are listed below. People who are interested in these classes can register at the following web site address: http://www.skillshare.com/learn?type=hybrid
September 10th: Build Your Creative Empire
September 17th: Explain an Idea: A Creative Workout for Your Mind
September 24th: Understanding Modern Marketing Madness
October 1st: How to Be in Business Forever: A Lesson in Sustainability
October 8th: The Building Blocks of Delivering Happiness at Work
The classes listed below are not yet scheduled for specific dates. People who are interested in these classes can put them on a watch list at the following web site address: http://www.skillshare.com/profile/John-Goldberg/6154154/teaching
Building Oral Communication Skills
Consensus Decision Making
Defensive and Supportive Communication
How to Make a Great First Impression
How to Win Over Dissatisfied Customers
Identifying Your Leadership Characteristics
Increasing Communication Skills
Managing Interpersonal Conflict
Nonverbal Communication
Organizational Decision Making