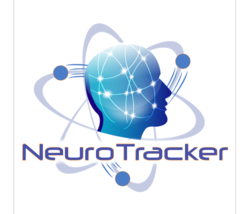 NeuroTracker training helps on-field awareness and decision-making.
Valdosta, GA (PRWEB) August 22, 2012
On the afternoon of May 19th of this year, with a 4-1 lead in the seventh looking for just three more outs against UC San Diego, the Valdosta State Blazers softball team fought hard to become National Champions for the first time in their history. Softball coach Thomas Macera and Speed, Strength & Conditioning coach Michael Doscher have embraced forward-looking and scientific training methods that have contributed to VSU's sixth National Championship win. CogniSens Athletics' NeuroTracker is part of this holistic approach to helping athletes reach their performance potential and avoid injury, training players to improve focus, make better decisions and register potential threats earlier.
'If you don't win the last game," Coach Macera has been quoted as saying, "then what did you win?"
This outlook exemplifies the approach of the athletics department to never resting on their laurels and always looking to guide their athletes toward reaching their fullest potential. Training at Valdosta State aims to condition both the mind and the body, 'utilizing the latest scientific research to help athletes reduce injuries and reach their athletic potential,' according to the University's mission statement. Their use of NeuroTracker training to improve focus and decision-making on the field is one part of their overall approach.
"Today's athletics is all about speed and reaction," said Valdosta State's Doscher, "NeuroTracker trains athletes to process what is going on around them, avoid injury and make decisions faster."
Valdosta State has two NeuroTracker systems in place which have been seamlessly integrated with the athletes' traditional workout, as well as preseason training, providing comprehensive conditioning both physically and mentally. Reports from the players themselves support the confidence Coach Doscher has in the system, with many of the members of the softball team reporting that they can "see the ball better," and "make better decisions during games."
"The Valdosta State Blazers have achieved great things with their athletics program," says CogniSens Athletics Director of Business Development Kenny James, "their focus on player safety as well as athletic development is exemplary, and we are pleased that NeuroTracker training can help by improving on-field awareness and decision-making."
With the new season fast approaching, athletes from across all of Valdosta State's sports programs are stepping up their training, including their pre-season NeuroTracker sessions. With over 5,000 training sessions already logged, the athletics department headed by Herb Reinhard is committed to using the latest training techniques to benefit their athletes with a view to building on the successes of the previous season.
Valdosta State Blazers
Valdosta State is a NCAA Division II member institution and has been a member of the Gulf South Conference since 1981.The Valdosta State Lady Blazers won the 2012 NCAA Division II Softball Championship, the first in VSU and Gulf South Conference history. For more information see: http://www.vstateblazers.com/
CogniSens Athletics
A Canadian company that develops, in partnership with the University of Montreal, cutting-edge training technology for boosting mental performance in sports and rehabilitation. See below for further information on their main product: http://www.neurotracker.net