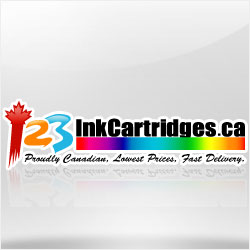 Montreal, Quebec (PRWEB) August 22, 2012
123inkcartridges.ca just announced that it is set to release high quality Oki LaserJet printer into the market. The move comes at a time when the company has been experiencing tremendous growth over the years. Customers who value of quality and affordability will have something to smile about as the printer is going to retail at affordable and cheap prices that customers are accustomed. The tremendous growth that the company has been experiencing is the reason for its recent expansion programs. Oki LaserJet printer is the latest addition to its line of products and is set to provide customers with a wide range of services. 123inkcartridges.ca has been experiencing tremendous growth and this explains its recent efforts to expand. The move is meant to meet the ever growing demands of customers.
123inkcartridges.ca is billed as one of the most successful online printer and computer supply due to the fact that it embraces the principle of total quality management. The company continues to be a leader in the provision of high quality products and services. Its desire to meet and exceed all the expectations of customers has seen it unveiling the high quality oki LaserJet printer to its line of products. Customers who want to buy this quality printer or simply get information about its unique features and specifications can simply visit its online stores and be informed. They can also fill an order form which will then be mailed to facilities found in the United States and Canada.
123inkcartridges.ca has a number of facilities which are used to store the numerous products that the company sells. The facilities are meant to ensure that orders placed by customers are shipped to the intended destinations within the shortest time possible. The company is dedicated towards meeting and probably exceeding the needs and expectations of customers. This probably explains why it has enlisted the services of men and women are highly qualified and who understand the concept of customer satisfaction as well as total quality management. The dedicated staffs have been very instrumental in providing customers with all the information they need concerning the newly unveiled oki LaserJet printer as well as other products offered by the company.
Customers can order for the oki LaserJet printer by visiting the site http://www.123inkcartridges.ca. The site has a dedicated pool of customer support staffs that have been instrumental in answering all customer queries and helping them make an informed decision.
All about 123inkcartridges.ca
123inkcartridges.ca is an online computer and printer supplier that has scaled the ladders of success due to its quality services and products, attention to detail, continuous improvement as well as total quality management. The company began by offering toner and ink cartridges but has since expanded to include other quality products. The company has two office locations which are based in Canada.