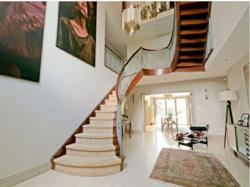 By being flexible with viewings, vendors can ensure they don't miss out on that all important asking price offer from someone who can only view at weekends
(PRWEB UK) 22 August 2012
In the search for a new home, viewing properties as a family can be tricky to organise. Usually one parent will have work commitments, the kids can't take a day off school and some estate agents still won't conduct viewings on a weekend. Usually kids aren't involved until the second or third viewings, and in some cases children won't even see their new home until the day they move in.
Christopher Marriott of Propertypropertyproperty.co.uk thinks open houses are fantastic way to show case a property. "Conducting an open house style viewing is a trend that's catching on with Estate Agents. It's a much more flexible way for customers to view a house on the market because they can turn up whenever they like throughout the day and can look around freely, with the agent there simply to offer advice." Christopher has worked with property in London for many years and adds "Holding an open house on a bank holiday means that families can visit all at the same time as it's likely everyone will be enjoying the day off together. There's no rushing about to keep an appointment and it's also more convenient for the vendor."
In the UK, rents have risen considerably in the last year, and lending has become a little more flexible to help first time buyers, so buying a property is starting to look more appealing. For some families, a quick move is essential once the decision to sell has been made. For anyone desperately needing to downsize or re-locate, being creative with the marketing of their property is the best way to achieve a quick sale.
Christopher comments "We have thousands of properties for sale and for rent in London on our website, which offers such a good choice for buyers, but on the flip side it means vendors have competition out there. By being flexible and creative with viewings, vendors can ensure they don't miss out on that all important asking price offer from someone who can only visit at weekends"
Traditional office openings hours are fading away. With many high street stores now open until 6pm on Sundays, it's time for the estate agents to catch up. Online agents and property portals are open for browsing 24 hours a day – is it time for the properties for sale to be open all hours too?