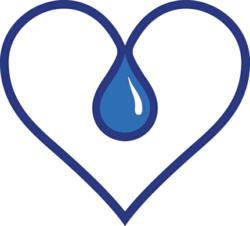 This important charity event by RainCatcher, seeks to raise awareness and drive support for the global water crisis and RainCatcher.org's ongoing mission to provide clean water to impoverished regions around the world.
Los Angeles, Calif. (PRWEB) August 21, 2012
RainCatcher (http://www.RainCatcher.org), a Los Angeles based nonprofit organization fighting the global water crisis, announces actor, Dennis Haysbert as the official global spokesperson for RainCatcher.org and its first Celebrity Golf Classic presented by Allstate Insurance Company on Monday, August 27th, 2012 at Lakeside Golf Club in Burbank, Calif.
The World Health Organizations reported that 3.41 million people die from water, sanitation and hygiene-related causes each year. This important charity event by RainCatcher, seeks to raise awareness and drive support for the global water crisis and RainCatcher.org's ongoing mission to provide clean water to impoverished regions around the world.
Other celebrity participants include Kiefer Sutherland, Cheech Marin, Peter Gallagher, Danny Masterson, Kevin Sorbo, Greg Ellis, Scott Bakula and Patrick Warburton, among others. All proceeds will benefit RainCatcher's global clean water programs that are currently running in Sub-Saharan Africa and India.
"Raising awareness to the global water crisis is very important to me," said Haysbert. "I have been working closely with RainCatcher for several years to support its mission and as the formal spokesperson for this charitable organization, I look forward to continually supporting this much needed global cause."
Allstate Insurance Company is the title sponsor of the event. Haysbert has served as a brand ambassador for Allstate, since 2003, by putting people in good hands as the face of Allstate's award-winning advertising campaign.
"Allstate is proud to lend our 'good hands' to support such a worthwhile cause and help both Dennis and RainCatcher raise awareness of an important global issue," said Lisa Cochrane, senior vice president of marketing for Allstate Insurance Company.
RainCatcher has provided clean drinking water to more than 450,000 people in Africa, India and Haiti. They recently finished two additional rainwater harvesting systems in Uganda, and have completed serving 48 schools and churches throughout Africa.
"We are thrilled to have Dennis as the spokesperson for RainCatcher as his voice is one of the most trusted voices in the world," said David Zielski, RainCatcher's Executive Director. "We are happy to see several businesses getting involved to support our charity golf tournament through their donations. We are looking forward to a great day of golf and continuing our fight for the global water crisis. It is a win-win situation all around."
For onsite interviews, please contact Marianna Shafran by email at marianna(at)sra-pr(dot)com or phone at 310-407-3448.
About Dennis Haysbert
Dennis Haysbert is a legendary talent known for having one of the most recognizable voices in Hollywood. He captured the attention of audiences and critics with his groundbreaking role as President David Palmer on FOX's hit series "24." The role earned him his first Golden Globe nomination. Haysbert returned to television starring in his own series "The Unit." Haysbert's film credits include "Breach," "Jarhead," "Love and Basketball," "Absolute Power," "Love Field,""Major League," "Heat," "Random Hearts," "What's Cooking," "Waiting to Exhale," "The Thirteenth Floor," "Navy Seals," "Suture," and "Sinbad Legend of the Seven Seas." Haysbert also appeared on the small screen in the critically acclaimed CBS series "Now and Again." This fall, Haysbert will star in Indomina's "LUV" and The Weinstein Co's "The Details."
About Allstate
The Allstate Corporation (NYSE: ALL) is the nation's largest publicly held personal lines insurer. Widely known through the "You're In Good Hands With Allstate®" slogan, Allstate is reinventing protection and retirement to help nearly 16 million households insure what they have today and better prepare for tomorrow. Consumers access Allstate insurance products (auto, home, life and retirement) and services through Allstate agencies, independent agencies, and Allstate exclusive financial representatives in the U.S. and Canada, as well as via http://www.allstate.com and 1-800 Allstate®. As part of Allstate's commitment to strengthen local communities, The Allstate Foundation, Allstate employees, agency owners and the corporation provided $28 million in 2011 to thousands of nonprofit organizations and important causes across the United States.
About RainCatcher.org
RainCatcher.org is a non-profit organization, based in Malibu, whose mission is to provide clean drinking water to people in need around the world. Since 2004, RainCatcher has been providing clean drinking water solutions to primarily Africa and has worked with communities in Kenya, Uganda, and Haiti. They are now planning trips to India and Latin America, and have already provided 48 rainwater harvesting systems and clean water to more than 450,000 people worldwide. http://www.RainCatcher.org/