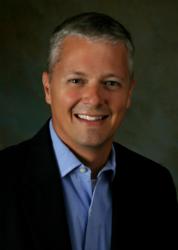 Greensboro, NC (PRWEB) August 21, 2012
The C12 Group, the US' leading provider of Executive Roundtables for Christian CEOs and business owners, announces the appointment of Stephen Skinner as C12 Area Chair for Central Alabama.
Buck Jacobs, a dedicated Christian, author and CEO, founded C12 in 1992 with just three groups. Today, C12 is a growing national network of 1000+ members in 75 metro areas across America. Each group is comprised of Christian CEOs and business owners who seek to grow professionally and spiritually with other like-minded executives. Annual revenues of companies represented in C12 membership range from one million to more than one billion dollars. C12 groups focus on life-long learning and interaction among business professionals through "best practice" business and ministry materials that incorporate Biblical Principles.
As a Christian business owner, Stephen says his mission is "to equip business owners, executives, and CEOs to grow themselves and their business in order to bring others to His Kingdom, bring Glory to Him, and impact the world." He has a passion for equipping business owners and CEOs with tools to strengthen their faith walk, quality of life, relationships, business success, and achieve their goals. Stephen brings to his role as a C12 Chair an entrepreneurial spirit, having started and sustained a variety of businesses in his career in health care, retail, and commercial real estate.
"We are excited to expand C12's presence in Central Alabama. Stephen looks forward to using his many years of corporate and business ownership experience to help in Building GREAT Businesses for a GREATER Purpose," says Don Barefoot, CEO and President of The C12 Group.
# # #
If you would like more information on the Central Alabama area C12 Group, please contact stephen(dot)skinner(at)c12group(dot)com or visit the website at http://www.c12centralalabama.com
The C12 Group
4101 Piedmont Parkway
Greensboro, NC 27410
Phone: 336-841-7100
info(at)C12Group(dot)com
http://www.C12group.com