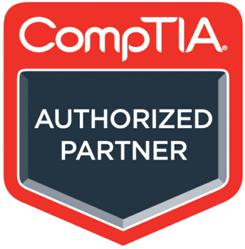 We are so grateful for ExamForce's CramMaster Online Test Prep donation
Largo, FL (PRWEB) August 27, 2012
When Amy Spear, Creating IT Futures Senior Manager, National Workforce Programs, was launching the IT-Ready Apprentice Program in the spring of 2012, she reached out to ExamForce for their online test preparation product for the two A+ exams. That initial effort, which debuted in Cincinnati, Ohio and the Twin Cities in Minnesota has been a huge success. More than 90 percent of the participants were able to attain certification after completing the course, and to-date more than three fourths of the participants have been placed in paid apprenticeships.
When Amy had a similar need for the Strata IT Fundamentals certification, she knew she could count on ExamForce to lend a hand.
"We are proud to be a CompTIA member, and more so to play a small part in helping bring Americans back into the workforce," said ExamForce president Kevin Forcier. "We are pleased that Creating IT Futures would turn to us for such an important program."
The IT-Ready Apprentice Program is an intensive eight-week training program initiated by the Creating IT Futures Foundation that prepares unemployed and underemployed adults for CompTIA A+ certification and a full-time apprenticeship with a local company.
"We are so grateful for ExamForce's CramMaster Online Test Prep donation," said Colleen Attwell, Creating Futures' development director. "Our IT-Ready participants will be able to turn to this important tool as a way to ensure success on exam day."
The next IT-Ready class of up to 25 students is slated for Fall 2012. (Meet the Spring 2012 Cincinnati IT-Ready participants at http://bit.ly/cin-it-ready-spring-2012.) Interested individuals may apply online at: http://www.creatingitfutures.org/itready/become/apply.aspx.
About Creating IT Futures
Creating IT Futures Foundation, based in Downers Grove, Ill., is a 501c(3) charity established in 1998 as the philanthropic arm of CompTIA, the world's largest IT industry association.
About ExamForce
A division of LearnForce Partners LLC, ExamForce was founded in 1999 to assist individuals and organizations with preparing for and passing IT certification exams. Since our inception, our industry recognized materials have assisted countless people in growing their knowledge and advancing their careers. ExamForce develops and sells training and practice test software, audio preparation programs, study guides and flash cards for the Information Technology, Financial and Trade marketplaces.