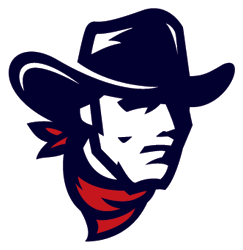 Rounding up stray produce to feed the hungry
Washington, D.C. (PRWEB) August 22, 2012
Food Cowboy (http://www.FoodCowboy.com) is pleased to announce the launch of its online service that helps companies in the $70 billion fresh produce industry route shipments of wholesome fresh fruits and vegetables to charities instead of to landfills after they have been rejected by buyers. (Video available here.)
_______
Hunger is real for 37 million Americans. Yet, each year, food companies throw away nearly two million tons of wholesome fresh fruits and vegetables – enough to feed ten million people every day for a year – purely for cosmetic reasons. All that food could be given to food charities – and another half million tons of spoiled produce could be fed to livestock, used as fertilizer, or composted. Instead, almost all of it gets dumped into landfills, where it generates methane, a powerful greenhouse gas twenty times worse than carbon dioxide.
Food companies can reduce their taxes by donating wholesome but unmarketable inventory, but many still prefer to throw such food away, saying that: a) it takes too long to find places to donate it; b) doing the paperwork to get the tax deductions takes too long; and c) they are afraid of getting sued. Food Cowboy overcomes those barriers using the same mapping, mobile communications, and electronic commerce tools that power sites like Yelp and eBay.
Just-in-Time Routing Information
Truckers and food companies don't like to throw away good produce but it's perishable and expensive to transport, and they have tight schedules to keep. Now, with Food Cowboy, a trucker, dispatcher, or food broker can go online and find a food bank, pantry, soup kitchen, or shelter that's open, accessible, and close to their route, anywhere in the country.
Streamlined Paperwork
Food companies say the tax incentives don't work for shipments of only a few tons or less because the process of applying for them is cumbersome. As a result, thousands of shipments are thrown into landfills every day. Food Cowboy automates the process of applying for tax benefits so food companies are rewarded regardless of how much they donate. (Food Cowboy charges donors a small commission on their tax savings.)
Risk Management
Food companies everywhere are concerned about being sued over allegedly tainted donations because even frivolous lawsuits can damage their brands. Food Cowboy requires both donors and food charities to inspect donations and certify that they are "apparently wholesome" before they change hands, which affords them protections under the federal Good Samaritan Food Donation Act. Food Cowboy also records how well each party performs in each transaction and discloses the identities of individual food donors only to food charity managers and public health officials.
About the Founders
Food Cowboy was founded by brothers Richard and Roger Gordon. Richard is a trucking entrepreneur and has been transporting fresh produce for 25 years. He spent six months on the Gulf Coast after Hurricane Katrina delivering humanitarian and oil field supplies. Roger has a law degree and an MBA and has run small businesses and nonprofits. Over the years, they have rescued thousands of pounds of fresh produce together. Their technology partner, Claresco Corporation, is a 15-year-old Berkeley-based software company run by Roger's best friend from high school, Brett D'Ambrosio. (The three partners originally hail from Brooklyn, New York.)
Food Cowboy's advisors include the former head of Chicago's food bank, General Michael Mulqueen, USMC (Ret.), a former Director of Procurement for Feeding America, and USC Professors Peter Clarke and Susan Evans, who founded From the Wholesaler to the Hungry.
Food Cowboy also helps food companies find sustainable disposal solution providers, such as composters and biogas generators, who can help them dispose of spoiled produce. In all, the company expects to rescue 30 million pounds (750 tractor-trailer loads) of fresh produce in its first year and to keep an additional 45 million pounds of organic waste out of landfills.
# # # #
For more information, contact Roger Gordon at (202) 677-5601 or roger(at)foodcowboy(dot)com.