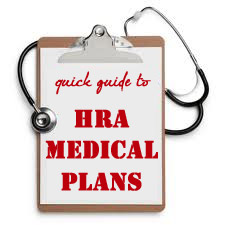 (PRWEB) August 21, 2012
Zane Benefits, which provides comprehensive and flexible alternatives to traditional employer health insurance, today published a quick guide to HRA Medical Plans.
As a leader in alternatives to traditional employer-sponsored health insurance, we frequently cover Health Reimbursement Arrangements, or HRAs, on this blog. But HRAs are known by many names, one of which is a HRA Medical Plan.
Introduction to HRA Medical Plans
A HRA Medical Plan is an IRS-approved employer health benefit plan where an employer reimburses an employee for health insurance premiums and out-of-pocket medical expenses such as doctor visits and prescription drugs. Because the reimbursement occurs pre-tax via payroll, employees can save when compared to paying for medical expenses post-payroll, and employers can save in FICA taxes. This can add up to 50% in combined tax savings on the cost of medical expenses.
It is important to note that HRA Medical Plans are notional, so no funds are dispensed until the employee incurs approved medical expenses and submits a receipt for reimbursement.
HRA Medical Plan Design
With HRA Medical Plans, employers are able to set their own terms for what is covered, what they will contribute, and what will happen to unused funds. HRA Medical Plans are incredibly flexible, and can range from a supplemental dental or eye care plan to an all-inclusive health benefits plan.
Employers can choose to cover an employee, their spouse, and dependents. Employers can also elect to allocate different amounts to different classes of employees. All of these rules must be outlined in an official HRA Plan Design. This must be based on bona fide job criteria.
All of these rules should be outlined in the HRA Plan Document, a formal document which establishes details of the plan. Most HRA Medical Plans are managed by a third party administrator, who should be able to help an employer draw up the plan design. Typical plan designs might include:

Deductible HRA - reimburse medical expenses that apply to an underlying health plan's deductible
All Encompassing Plan – reimburse all health insurance premiums and medical expenses
Limited Purpose HRA – using an HRA to supplement existing plans by covering things like dental or vision
Read More about HRA Medical Plans