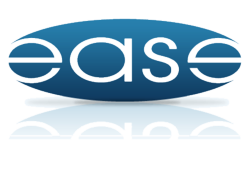 We are excited to add Utilimaster to our list of clients using the EASEworks® engineered labor standards product
Mission Viejo, CA (PRWEB) August 22, 2012
EASE is proud to announce that Utilimaster has selected EASE to provide them Engineered Labor Standards software. As part of Utilimaster's ongoing process improvement initiatives combined with their focus on Lean initiatives EASE labor standards software will play a large role in their operations.
Utilimaster, a subsidiary of Spartan Motors, Inc. is a leading manufacturer of walk-in vans and commercial truck bodies for the delivery and service market place. Utilimaster designs, develops and manufactures products to customer specifications for use in the package delivery, one-way truck rental, bakery/snack delivery, utility and linen/uniform rental businesses.
Spartan Motors designs, engineers and manufactures specialty chassis, specialty vehicles, truck bodies and aftermarket parts for the recreational vehicle (RV), emergency response (ER), government services, defense, and delivery and service markets. Spartan Motors is the parent company of three subsidiaries known for performance and being the first to market with innovative products: including Utilimaster, Spartan Chassis and Spartan ERV.
The EASEworks® engineered labor standards system will provide Utilimaster with the ability to develop the required labor standards faster, more accurately and more consistently. In addition, their organisation & methods/ process improvement team will be able to evaluate alternative methods which can reduce cycle time and eliminate 'non value-added' time.
Michael Linos, CEO and President of EASE Inc. said, "We are excited to add Utilimaster to our list of clients using the EASEworks® engineered labor standards product. As part of a recent process improvement initiate at Utilimaster, EASE will provide a powerful set of tools to assist with their efforts."
EASE engineered labor standards software ensures that Utilimaster Industrial Engineering resources are well utilized and focused on what is important in their manufacturing operations. By using a predetermined time system and libraries of optimized labor standards their Industrial Engineers will be far more productive than if they were still using time study. EASE labor standards are designed to help Industrial Engineers develop standards quickly and accurately, and maintain these standards continuously with very little effort.
About EASE Inc. – EASE Inc. was founded in 1986 with the goal of providing Industrial, Manufacturing and Quality Engineers with a powerful and cost effective suite of software products. EASE Inc. is the leading provider of On-Demand Productivity Software Solutions with clients that include: Dell, Cummins, Harley Davidson, Aston Martin, Black & Decker, Rolls Royce, Home Depot, Safeway, US Navy, Raytheon, Sub-Zero, Teledyne, Toys "R" Us, Tyson, Hitachi, Lowe's and many others. EASE Inc. is a recognized innovator in the field of Work Measurement, Engineered Labor Standards, Line Balancing, Work Instructions, Manufacturing Document Management and Manufacturing Change Control software.
For additional information please contact EASE Inc. at 949-348-7511 and visit our website at http://www.easeinc.com