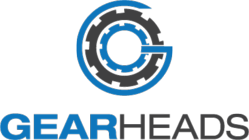 We won't sugar-coat the flaws or give it high praise just for being a hybrid
Rogers, AR (PRWEB) August 21, 2012
The GearHeads.org team, led by Chris Riley and Brian Barrett, have begun rolling out the most complete collection of 2013 Hybrid Reviews on the web.
From the leaner, greener 2013 Toyota Avalon Hybrid to the sleek, aesthetic 2013 Ford Fusion Hybrid, Gearheads.org gives its readers a comprehensive look at the models with stark honesty. "We won't sugar-coat the flaws or give it high praise just for being a hybrid," says Riley, who added four new writers to the staff in July. "If you're looking for the greenest auto you can buy, we lay out the facts and figures in a way that's understandable for consumers, whether they're first-time buyers or certified gearheads."
The entire staff of GearHeads.org is comprised of informed, opinionated car lovers who are not only committed to keeping readers at the forefront when it comes to car news, they also make sure readers won't be steered wrong by what they deem mediocre performance or lackluster design.
Reviews of new car models – both hybrid and standard from the US, European and Asian markets – roll out on a steady basis as car stats are received and studied by the staff. To keep up with the latest news and reviews, GearHeads.org offers a Twitter feed, a Facebook fan page, and a Google+ profile. There's no edgier source for car information, news, reviews, and rumors. Access to Gearheads.org is free, and no membership or registration is required.
For more information or media inquiries, contact Chris Riley at chris(at)gearheads(dot)org or (479) 644-8280.
GearHeads.org on Facebook
GearHeads.org on Twitter
About GearHeads.org
Led by Chris Riley and Bryan Barrett, GearHeads.org is a haven for car enthusiasts, casual drivers, car shoppers, automotive journalists and all-around gear heads who crave a trusted source where they can access the latest information, news, reviews, rants and rumors. Learn more at GearHeads.org. legacy – and some of the boldest, edgiest views on cars around.