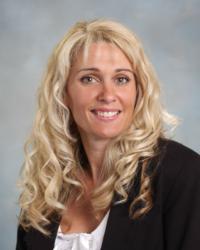 We are very excited to see Serina grow into this new role. Denise Bergstrom
Irvine, CA. (PRWEB) August 28, 2012
Keystone Pacific Property Management, a leading management company providing services to community associations throughout Southern California, is proud to announce it has promoted Serina Washington from Group Coordinator to District Manager. Serina joined the Keystone Pacific Management Team in 2004.
"We are very excited to see Serina grow into this new role, said Denise Bergstrom, Vice President of Association Management "Using her extensive property management experience, she will ensure our Temecula Property Management office is run efficiently and effectively".
In her promotion as District manager, Serina will work with: community managers, a group coordinator and an associate manager to oversee communities in the Inland Empire, Riverside Property Management and San Diego Property Management area. Serina Washington will be based in the firm's office located in Temecula, California.
Washington has obtained the Certified Community Association Manager (CCAM®) designation through the California Association of Community Managers. She also holds her California Department of Real Estate License. She is currently pursuing her Professional Community Association Manager (PCAM ©) through the California Association of Community Managers.
About Keystone Pacific Property Management
A leader in the community association management industry for more than 30 years, Keystone Pacific Property Management specializes exclusively in the management of common interest developments in Southern California. Currently, the firm manages over 40,000 units in master-planned, condominium, townhome, single-family home, mixed-use and commercial common interest developments. Keystone Pacific's clients receive the best care and resources as the firm is committed to providing superior community association services.
Keystone Pacific is one of the few local property management firms to have earned the Accredited Management Organization (AMO) designation from the Institute of Real Estate Management (IREM) and the Accredited Certified Management Firms (ACMF) in Southern California, certified through the California Association of Community Managers (CACM®). Headquartered in Irvine, Calif., Keystone Pacific also maintains offices in Rancho Santa Margarita and Temecula, Calif.
For more information, please contact Keystone Pacific at 1-877-KPPM-INC (577-6462) or visit http://www.keystonepacific.com