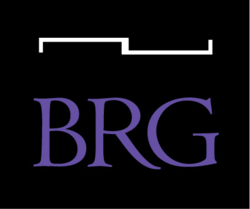 We are very proud to be formally recognized by IBM as one of only a few Tivoli EAM partners on a global basis who offer the level of sophistication to help TRIRIGA end users realize a strong ROI in IBM products.
Dallas, Texas (PRWEB) August 29, 2012
Tivoli Deployment Accreditation is an IBM program that allows IBM Business Partners to earn recognition and benefits based upon their achievements in deploying the IBM product family. The AAA credential is based upon accumulations of staff certifications and customer-validated successful deployments of the IBM products for end user clients.
Michael Levine, SVP of Strategy and Marketing at BRG comments, "BRG's AAA Tivoli Deployment Accreditation is recognition for our deep skills investment and very strong history and track record of deploying the Tivoli Enterprise Asset Management Product Family - in particular, the TRIRIGA IWMS solution suite. While we have had the necessary credentials for over a year with a large number of on-staff TRIRIGA-Certified professionals and many customer success stories, we are very proud to be formally recognized by IBM as one of only a few Tivoli EAM partners on a global basis who offer the level of sophistication to help TRIRIGA end users realize a strong return on investment in IBM products. Once you've chosen the right solution, successful implementation is the gateway to ROI."
About BRG
BRG provides innovative Workplace Management Solutions. Specializing in business advisory services, technology deployment and staff augmentation in support of Corporate Real Estate and Facilities Management organizations. BRG helps clients align people, processes and technology with their overarching business strategy. For more information, you can visit http://www.brg.com