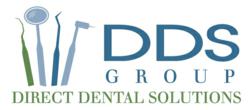 Farmington Hills, MI (PRWEB) August 22, 2012
Direct Dental Solutions (the "DDS Group"), an organization which enables dental practices of any size to increase profitability, mainly through enhanced buying power, announces its formal website launch.
By leveraging the combined "strength in numbers" of its membership, The DDS Group members can take advantage of substantial savings on everyday expense items such as office supplies, credit card processing fees, and payroll processing, as well as expense items more specific to the dental industry such as dental labs and dental supplies.
The DDS Group's newly launched website, http://www.theDDSgroup.com, makes it easy for new members to join and sign up for specific vendor savings.
The DDS Group's Founding Members include more than 25 member dental practices. "As a partner in a four office endodontics practice, we are thrilled with the cost savings The DDS Group offers us to improve our bottom line," said Jeremy Michaelson of Endodontics, P.C. of Dearborn, Michigan. "Especially in today's economy, we are pleased to be able to reduce expenses on items that we already use in our practice."
The DDS Group has established vendor relationships with prominent industry brands such as Benco Dental (dental supplies), Expertec (dental lab), Transworld Greenflag (collection company), DDS Merchant Services (credit card processing) and many others. Members also benefit from steep discounts from such nationally known merchants as Office Depot, Paychex (payroll processing and HR) and Federal Express.
The DDS Group was founded by Steven Shwedel DDS, a practicing dentist for 40 years, who realized an industry need for small- to medium-sized dental practices to band together to better compete with the larger conglomerate offices.
"The automated features of the DDS Group website make signing up and implementing immediate savings as easy as possible," said Shwedel. "The DDS Group allows the owner of just one dental office to enjoy the buying power of a major national company. We believe that our members will find the discount opportunities to be extremely compelling."
Membership in the DDS Group costs only $99 annually and provides members thousands of dollars of benefits. Enrollment is open to any dental practice. For more information or to join, please visit http://www.theDDSgroup.com or call 248-876-3693.